Discovering the Arbutus Unedo plant (or strawberry tree as it is affectionately known) growing abundantly at Villa Lena was a revelation!
This small tree belongs  to the Ericaceae family, native to the Mediterranean region. The species name, 'unedo', is said to mean "I only eat one" in Latin as they are said to leave a slightly bitter aftertaste. I did not find this to be the case, though the texture for me was somewhat challenging (think flouring apple!) however,  when transformed into shrubs, syrups and jams this fruit really is utterly delightful. The flavour is layered, complex and sweet and when married with thymus mint, also bountiful at the villa, the heavenly aroma and sticky sweet taste kept us going back for more. In folk medicine, the plant has been used for antiseptic, astringent, intoxicant, rheumatism, and tonic purposes. I enjoyed the shub best, the acidity of the vinegar gave a tangy twist and had that addictive quality that contrasting flavours often possess (think salty and sweet).
For the children at the Villa, the Arbutus unedo plants were magic (imagine a whole strawberry tree!!!!).                                                                                                              
For one of the workshops we made edible 'magic potions' using the plant and other herbs as our base; they certainly enjoyed the holistic, sensory experience of experimenting with edible delights.

The below syrup recipe adds complexity to cocktails and salads.
Or if you are like me, devour it on a teaspoon as it is, or add it to porridge.
Quantity wise you will need a 1:1:1 ratio of fruit, sugar, and vinegar.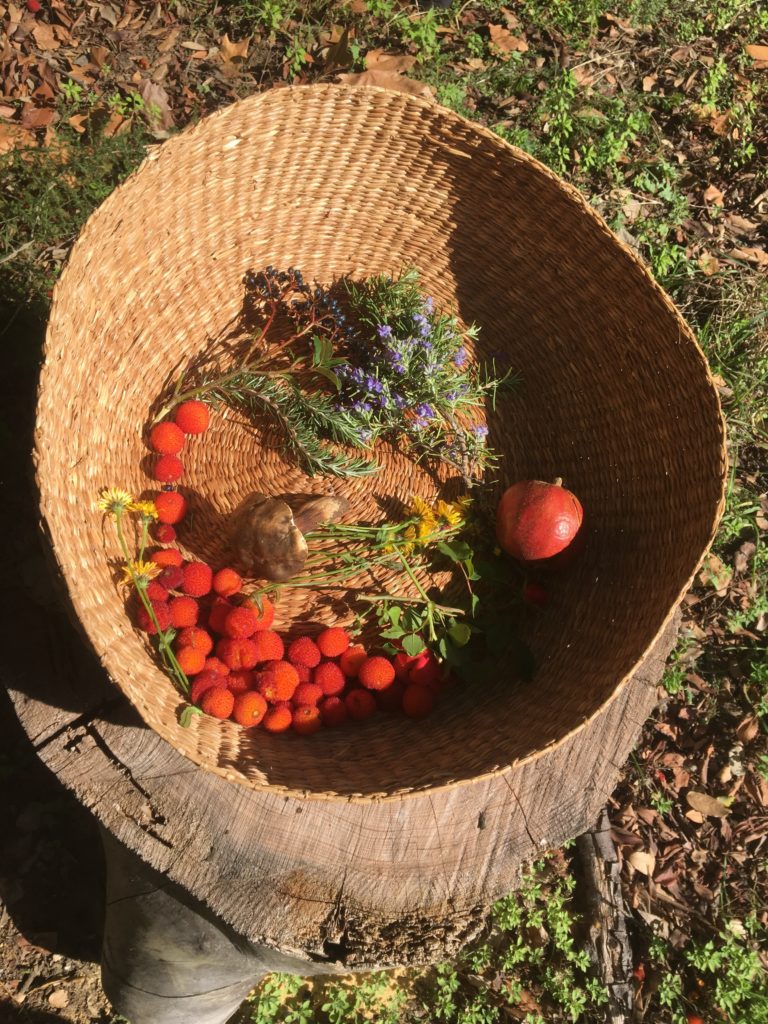 Clean fruit well

Add equal parts of sugar and water to a saucepan, and heat and stir until the sugar dissolves.

Add Arbutus Unedo fruit and simmer until the fruit's juice blends well into the syrup.

Add the thymos mint or any other herb you wish- this will infuse fairly quickly and the perfume aroma is wonderfully intense

Let the mixture cool. Strain out the solids using a cheesecloth.

Add vinegar to the syrup and let it cool.

Bottle it all up in sterilized bottles or jars, and store in the fridge for 2-4 days before using.

     

       
                                                                                                 The sugar and vinegar work to preserve the shrub and just like jam, they keep for ages!