How Villa Lena strives to be an environmentally and socially sustainable business.
Villa Lena is an old-world estate, with a fresh forward-thinking attitude. Sustainability isn't merely a lifestyle choice at Villa Lena, it is at the absolute heart of what we do. This means that whilst we subscribe to all the obvious sustainable actions, such as recycling and green power, we also take a 360 degree view of all our activities.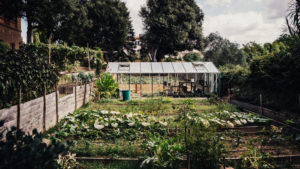 Whether you're a guest, artist or employee, we aim for you to leave us with a renewed sense of purpose and a heightened respect for nature, a passion for using creativity to inspire others, as well as an appreciation for the slower things in life. Juliet Kinsman's book The Green Edit: Travel teaches how choosing hotels with deep commitments to sustainability like Villa Lena allow you to explore the world and satisfy your wanderlust in the most eco-friendly way.
Villa Lena is as close to nature as it gets and the deftly managed estate respects the past as much as it looks to the future. Ancient tradition complements renewable technology and next-generation thinking. We take responsibility for reducing any negative impacts our actions have on the environment and the local community so that we can preserve our small slice of paradise for future generations to enjoy.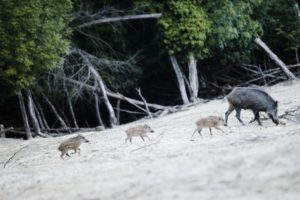 Surrounded by 500 hectares of wild forest and farmland one is reminded of the complex beauty of the natural word and our part within it. We offer our guests memorable experiences with an innovative and bespoke approach to sustainable travel. Our commitment allows our visitors to reconnect with nature, explore their creativity and nourish themselves with farm-to-table cooking.
We acknowledge that sustainability is by nature a complex mission and sometimes the right answer isn't the obvious one. We are constantly striving to better understand what we can do to improve our actions and be a sustainably conscious business. We are committed to preserving the spectacular natural environment that surrounds us in a number of ways:
Preserving the Land
Closed-loop Farming
Green Energy
Water Conservation
Waste & Recycling
Sustainable Design
Local Produce
Laundry
Organic Bath Products
Villa Lena Products
Social Sustainability
PRESERVING THE LAND
Biodiversity is essential across the globe and within the hospitality industry – we strive to do our best to preserve and enhance what we find on the Villa Lena estate, from the natural landscape to it's plethora of ecosystems. We protect and manage the wildlife that lives and grows on the grounds of the estate, to ensure the land remains as close to the way that nature intended. Landscape design of accessible areas ensures we adhere to keeping the land as wild as possible. We use no pesticides in the process of farming and only natural methods for insect control. Guests are invited to take part in these practices through a variety of workshops and experiences from Get your Hands Dirty to Forage and Cook.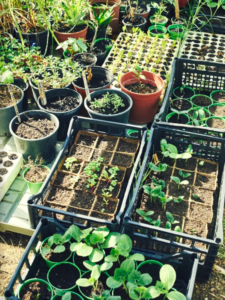 CLOSED-LOOP FARMING
Seasonality is the most conscious and thoughtful way to use ingredients sustainably and we are constantly striving for the food served at Villa Lena to be entirely produced on the estate. Our farm is run on organic, biodynamic and closed-loop principles, meaning our crops are organic and we recycle all nutrients and organic matter back into the soil that it grew in. Compost and fertiliser is produced from the restaurant's food waste as well as the onsite 40 sqm worm farm. 
GREEN ENERGY
One of Villa Lena's key objectives is to significantly reduce our overall carbon footprint and energy consumption. We run roughly 65% of the estate off green energy, having invested heavily into cutting edge renewable energy sources, including solar panels and ground source air pumps. Upgrading insulation in older buildings and motion sensor light switches in communal areas allow us to conserve energy even more efficiently. In addition to these renewable changes we have made to the buildings at Villa Lena, guests and staff can also travel to us with zero emissions using the two electric car charging stations installed at Fattoria.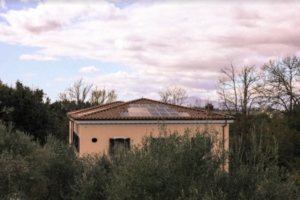 WATER CONSERVATION 
Water is an incredibly precious resource and we collect and recycle it where possible. A labyrinth of pipes across the estate collects rainwater and greywater from many of the buildings. It is then processed and used for the irrigation of our vegetable gardens and the land.  
WASTE & RECYCLING
We endeavour to minimise the amount of waste sent to landfill following the classic 3 Rs – reduce, reuse, recycle. Waste is sorted and recycled in line with stringent regulations, and organic food scraps feed the pigs and our compost which in turn feeds the gardens that feed our guests! There are no single-use water bottles at Villa Lena. We filter our natural water source, meaning drinking water is available straight from the taps and a small bottling plant enabling us to offer sparkling water in reusable glass bottles. We aim to be paperless where possible, including using an online sign-up system for workshops and events, but when necessary we use only recycled paper for printing. 
SUSTAINABLE DESIGN
The conservation of the historical buildings on the estate has always been a priority. Renovations focus on restoration and preservation to ensure we achieve complete harmony with the surrounding landscape and regional architecture. Furniture is upcycled wherever possible and we source items from antique and flea markets in the region. The items that we do buy new are carefully sourced from local makers and producers of Italian heritage design. Every piece is considered, from the restaurant's dining tables made by a local carpenter using locally sourced wood and reclaimed tiles from the seaside town of Forte dei Marmi to dilapidated wardrobes found gathering dust in the villa being brought back to life with a lick of paint.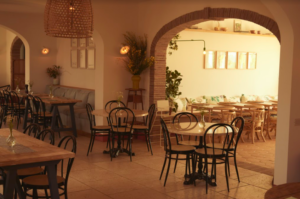 LOCAL PRODUCE
Everything we serve is proudly Tuscan. Whilst we endeavour to grow as much as possible on site, what we can't cultivate ourselves is sourced responsibly and locally. From handmade pasta to organic meats and cheeses, we work with local suppliers and family-run farms to find the best produce from the local area. We offer wine straight from our own vineyards as well as a carefully curated selection of wines from the region. Guests who visit Villa Lena are getting a true taste of Tuscany!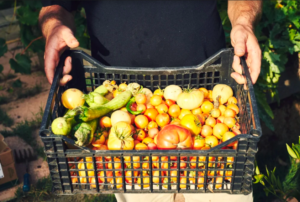 LAUNDRY
Laundering sheets and towels generally has a damaging effect on any local environment from water usage to detergents. Reducing the number of times your linen is washed is one of the greatest contributions our guests can make to reducing our environmental impact. We change sheets every 3 days, unless otherwise requested, and towels can be left on the floor when they need refreshing.
ORGANIC BATH PRODUCTS
We make every effort to reduce or eliminate plastic amenities at Villa Lena, including plastic wrap for soaps, shampoos and other similar single-use plastic guest amenity items. In each bathroom you will find organic products from a local Tuscan supplier which are refillable to reduce plastic waste.
VILLA LENA PRODUCTS
Our range of Villa Lena products reflects our ethos and values. We harvest grapes and olives from the estate to create a selection of wines and olive oil, and collaborate with local makers and artists from the Villa Lena Foundation's residency programme to create artisanal products for sale. The packaging for these is kept to an absolute minimum and materials are recycled and recyclable where possible.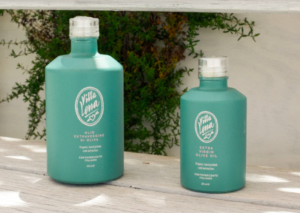 SOCIAL SUSTAINABILITY
Social sustainability, diversity and inclusivity is just as important to us as our environmental responsibilities. The founding principles of Villa Lena focused on creating a community for creative exchange and dialogue, and supporting artists in their work, the Villa Lena Foundation has supported over 300artists to date. Other charitable endeavours include fundraising for a number of partner organisations who uphold causes we believe in – from UNICEF Italia to Meditarranea Rescue and Cooperativa Alice. 
Our organic farming program supports the development of the wider ecosystem of the whole area. Creating a large number of jobs for the local workforce, we also offer our hospitality and maintenance staff training to support career development. We stimulate local business through the use of ingredients, materials and labour from small business owners and craftsmen and encourage artists in residence to collaborate with the community. Through these actions, we strive to build a community that supports health and wellness in its myriad forms, for the Villa Lena community and further afield.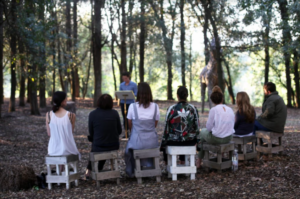 Book your stay at Villa Lena now and whilst here connect with nature and culture, and everything we do to preserve these essential aspects of the project.