The Villa Lena Foundation has partnered with She CURAtes for their 2022 artists residency programme.
The Villa Lena Foundation is pleased to collaborate with She Curates and CURA Art (She CURAtes) in 2022, to support women and queer artists of all genres from all across the world to be a part of Villa Lena four-week artist residency program.
She CURAtes The Residency was conceived by Mollie E Barnes (She Curates: she/her/hers), Georgia Powell and Liza Shapiro (CURA Art: each she/her/hers) in 2020 to empower and champion equality in the arts. Working with a new and unique model, artists will be championed by Patrons, both financially and supportively before, during and after the programme. The programme was created in response to the growing demand for, and inaccessibility of, residency programmes internationally. The philanthropic role of patrons is becoming increasingly vital for the support of artists and the arts more broadly. This, as well as a desire to provide women and queer artists with a supportive community, is what inspired this brand new artist residency.  She CURAtes works to ensure The Residency is a force for change, not reactionary, to provide long term support that involves key art world players and provides an all-encompassing solution for the future of women and queer artists. By bringing together a diverse group of people from the art world in this way, the Villa Lena x She CURAtes residency will provide artists with vitally important patronage and resources, as well as the network to expand and promote their practice.
The first artist selected is Precious Opara championed by Mollie E Barnes, She Curates. Precious's works revolves around the human body and exploration of the natural landscape in a surrealist style, resulting in blurring the line between the body and landscapes. Based in London, her works inspire response from the viewer, relaying her emotional experiences in a tangible way. Precious works with the desire for her artworks to possess an essence that is almost soul-like, encouraging this idea to translate into her other mediums such as collage and installation [Pronouns She/Her].
The second artist selected for The Residency is Soumya Netrabile, championed by CURA Art. She was born in India but grew up in America and has used the two contrasting cultures to inspire her work that is renowned for using paint as a conduit. Soumya continuously explores connections between the body, terrain, and the natural world. Recently her work has been linked to the ecosystems surrounding her, focusing on the reciprocal relationships that exist within it. [Pronouns She/Her]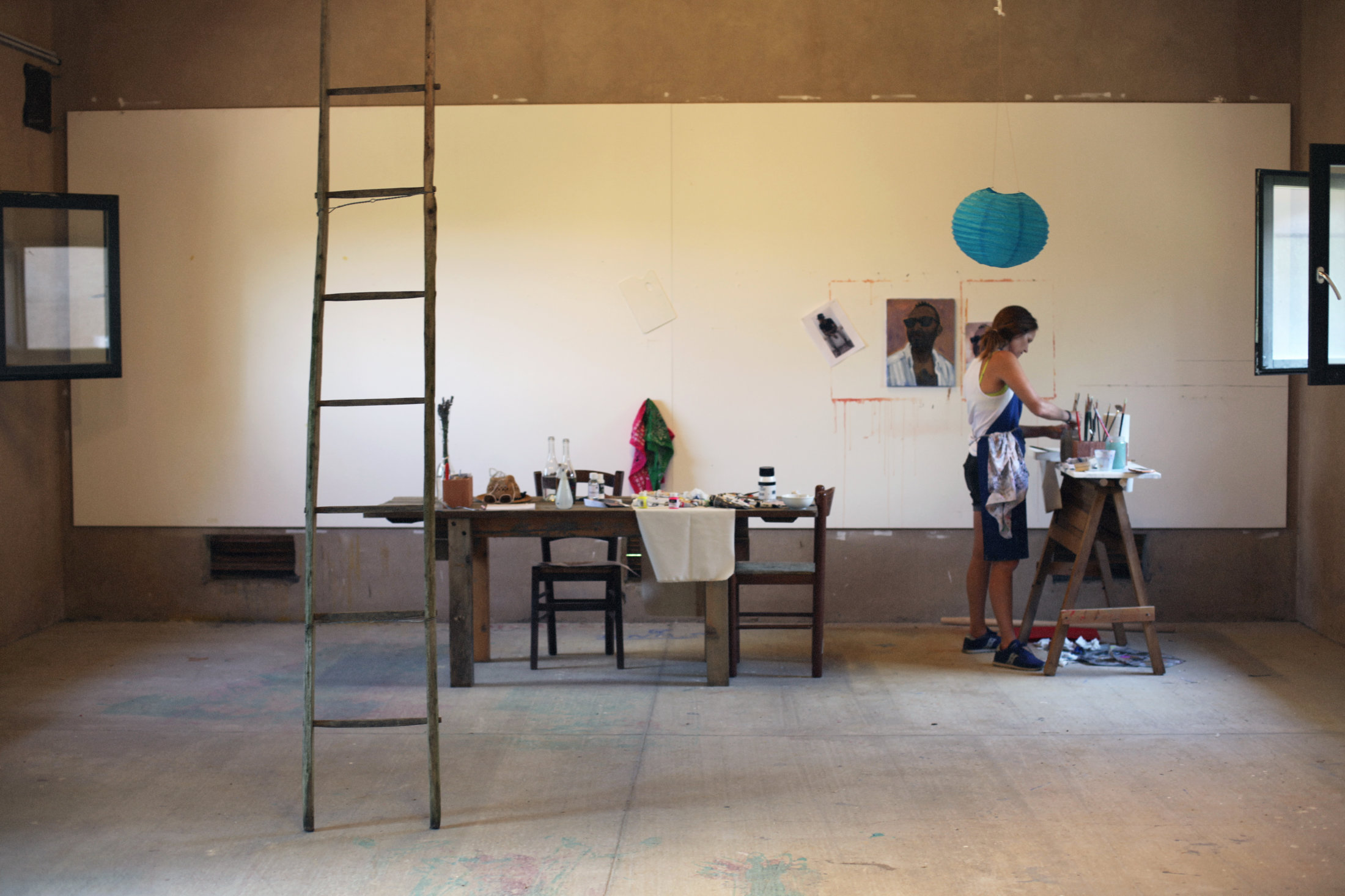 Photo credit: Lottie Hampson
We spoke to curators Mollie E Barnes (She Curates: she/her/hers), Georgia Powell and Liza Shapiro (CURA Art: each she/her/hers) ahead of the partnership:
VL: As a starting point, can you tell us a bit about yourselves and your backgrounds? 
Mollie : I am an Independent Curator, and work to champion the voices and practices of artists, particularly those underrepresented in the arts, including women, non-binary and queer artists and professionals around the world. I work closely with artists to produce exhibitions and initiatives that I hope will benefit them in the most supportive way. 
My focus on Curation has led me to work to produce inclusive artist residency programmes, like 'She CURAtes: The Residency'. I see producing residencies as the ultimate form of curation – placing artists in a place to seek inspiration, time to think and to create.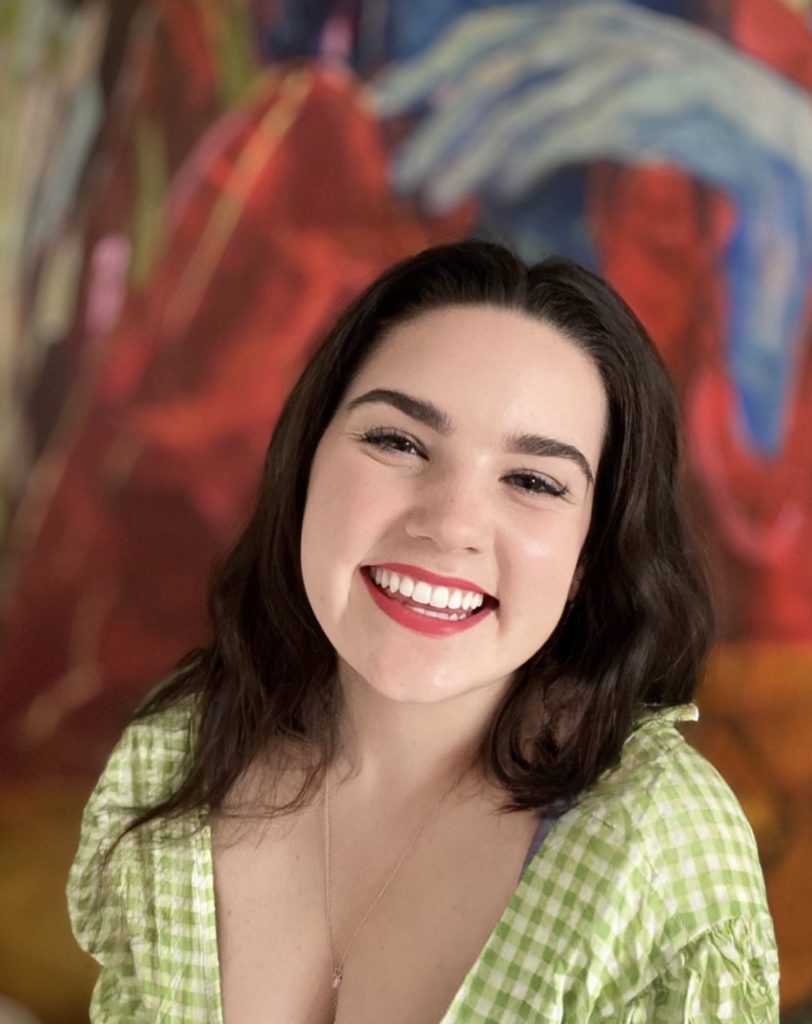 Photo credit: Mollie E Barnes
CURA Art supports and encourages those that collect, create and display works of art.
Georgia Powell and Liza Shapiro are the founders of CURA Art based in London and Los Angeles. We offer a personal and trusted approach to caring for varied collections, providing specialised services and expertise to ensure that works of art and other precious objects are preserved, managed, and displayed to the highest standards.
 The patronage and philanthropy of collectors is increasingly vital for the support of artists and sustaining the arts more broadly. From focusing acquisitions on under-represented groups to providing access to the works that they own, collectors are increasingly conscientious, and this renewed sense of patronage will be fundamental to the arts moving forward.
We established CURA Art to support collectors on their journey. "Collectors are custodians of our cultural heritage," says Powell, "and CURA Art exists to help them fully harness their potential."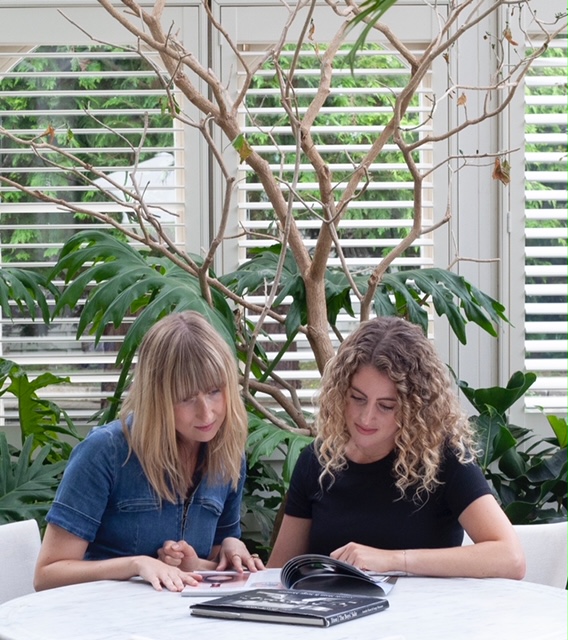 Photo credit: Jayne West Photography
VL: Did 'She Curates' and 'CURA Art' both come from a place of responding to something you felt was missing in the art / creative world?
M: As with so many people, most projects were stalled during the global pandemic, leading me to found She Curates (@she_curates_) via Instagram. I worked to research and interview new practices around the world, and share these interviews with everyone. A true gender balance in the art world has always been missing. The most recent figures available cite only 13.7% living artists represented being women identifying, and they are reportedly earning 74p for every £1 of male artists. This is of course even worse for queer artists and artists of colour. She Curates was founded to combat this inequality. 
CA: We founded CURA Art as we felt like so much support for collectors was aimed at acquisitions; very little was out there to support them along the way. At CURA Art we want to help collectors fully realise their potential as custodians and patrons of the arts and appreciate the incredibly fulfilling experience this can be. We also work with artists to help them build meaningful relationships with those that collect and display their work. 'She CURAtes: The Residency' sees both these parts of our business coming together.
VL: We are thrilled to partner with you for the very first edition of "She CURAtes: The Residency". Is there any specific reason why you think Villa Lena is the perfect environment to inaugurate this project?
CA: Villa Lena is founded by an incredibly inspiring woman—a collector and philanthropist—who created the foundation and villa to give back to the creative community and provide an accessible space where artists can interact with visitors. This ethos of accessibility and inclusivity is one we share.
M: As Georgia and Liza have said, Lena's legacy of the Foundation is iconic, and the ethos of sustainability, support and community around Villa Lena fit perfectly within the aims and ambitions for our programme. Thank you for working with us to bring this rendition to life in such a supportive environment. 
VL: Soumya Netrabile and Precious Opara are the two inspiring artists who will join us this June and we are very excited! Could you tell us a bit more about their work and what are you hoping for them to achieve during their time at VL?
M: I have followed Precious Opara's work for a long time. After exhibiting her works in London this year, a residency of this length and scale seemed like the ideal step for her artistic career. 
I found her multidisciplinary practice, as well as her recent focus on nature, the body and personal stories fascinating. I was keen to give this opportunity to Precious as we hope the platform of the programme, as well as our network and resources, can be a really positive experience to their already incredible artistic journey.
Photo credit: Precious Opara
CA: We are so excited to be supporting Soumya Netrabile. Based in Chicago, she is a multi-disciplinary artist who works in oil painting, drawing and ceramic. We were immediately drawn to her lush, dream-like and ethereal paintings. Soumya does not limit or define herself to a certain media or approach, experimenting continuously and being inspired by many artists from the past and present.
She has said, "As artists, we must remain open. I think of the wind and the energy I experience while walking in nature and try to stay present with it as I return to my studio." Choosing Soumya also represents the global reach we will achieve through The Residency; born in Bangalore, India and travelling from her home base of Chicago.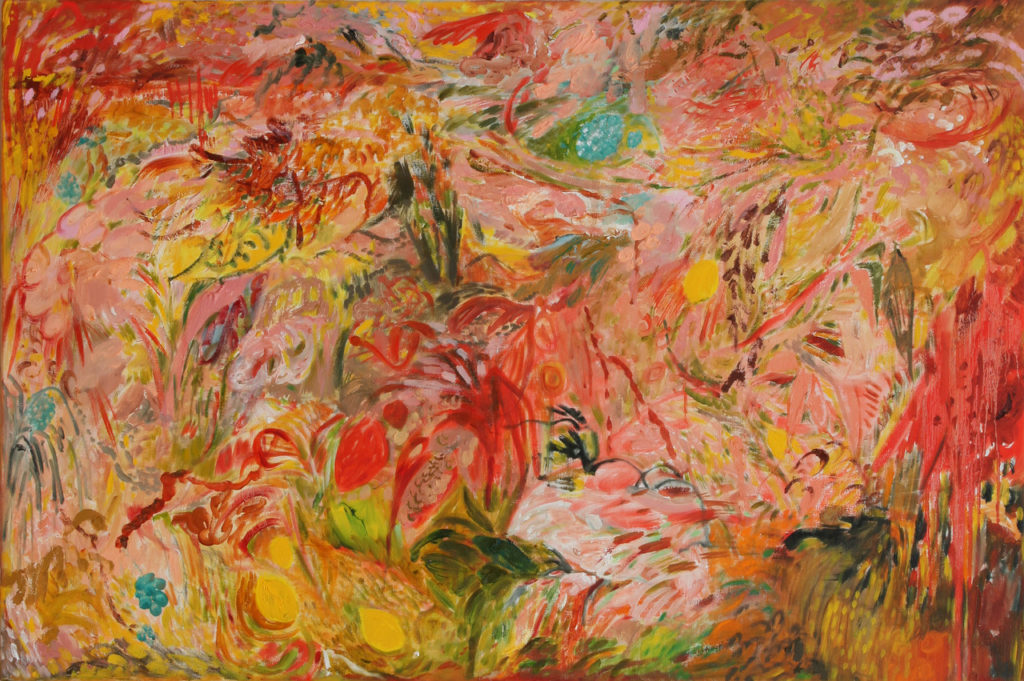 Photo credit: Soumya Netrabile
VL: We know you are all about long-term support, how do you try and do this and how will you work with these artists in the future?
M: We are beginning each programme with discourse – working with the artists and our collaborators to truly understand their aims and ambitions. This can happen in many ways, and revolves around a confidential questionnaire supplied to each artist, as well as ongoing solo and group discussions. We are going to ensure legacy with the programme, by continuing our genuine relationships with the people we work with, including continuing to invite them to future Residency events, workshops and more, as well as keeping their career goals in mind for future opportunities. We also encourage a deep and sharing network and community around the programme, fostering change together. 
CA: Our work with both artists and collectors is all about the journey; building meaningful and long-term relationships. The residency creates a support network for the artists involved, providing a vital and safe community for sustaining women-identifying artists. We will continue to provide access and opportunities to all artists involved and ask about short and long-term ambitions that we will strive to make a reality through opportunities presented by patrons and supporters.
VL: What does "residencies" mean for you and why are they essential for artists, specifically for women-identifying artists?
M: Residencies are a fascinating structure in the art world, with a varied and complex history and future. My understanding and aims for any residency, is a time and place to supply the artists with the things they need at that point in time. For some artists, this may be space away from distractions, time in nature, or vibrant outings and networking opportunities. They are bespoke, and individual to the practitioner. 
As a structure with seemingly ever increasing importance in an ever globalising art world (particularly since the pandemic), we are putting dedication into supporting women identifying and non-binary artists into this ever changing realm to work together towards a more equal art world. 
CA: Artists have to wear many hats – marketing, promotion, social media, writing – all of which take away from their creative head space. Quiet and reflective time is key to an artists practice. Residencies offer precious time to be inspired, create, experiment and to share and talk about work.
VL: And finally, are there any artists / writers etc that you are particularly enjoying at the moment and want to share with us?
M: There are so many. Some of my favourite artists at the moment include Precious Opara and Soumya Netrabile of course, alongside Erin Lawlor, Lily Kemp,  Sahara Longe, Jasmine Pradissitto, Emma Prempeh, Caroline Walker, Araba Opoku, Emma Stern, Ofunne Azinge, Kate MccGwire, Ambrose Rhapsody Murray, Manyaku Mashilo, Eleanor Watson, Amanda Ba, Kate Dunn, Dodi King and many more!
Both artists will join the Villa Lena Foundation programme in June 2022, to find out more about the Foundation Programme please visit the Foundation website here