Locally foraged flowers for all seasons…
Here at Villa Lena we are lucky enough to be situated on a 500 hectare estate full of wild woodland, olive groves and vineyards. Anyone who has been lucky enough to visit us in Spring will have noticed the abundance of wildflowers ALL OVER the estate.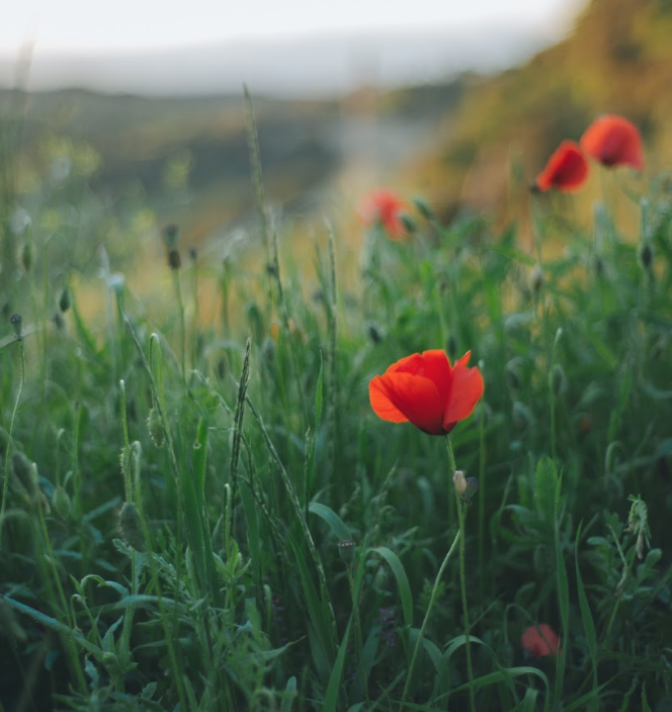 Wildflower weddings at Villa Lena
If you choose to get married at Villa Lena, you can reap the natural benefits from our abundance of flora and fauna all around the estate.
It starts with the poppies in Spring, which turn the banks around Villa Lena to the most vibrant deep red colour. It's best not to pick these as they don't last long after being cut… however, wander a tiny but further afield and you will find wildflowers of every colour, shape and size, perfect for a unique bouquet or to dress the most splendid natural-looking table.
If you're looking for an authentic and natural looking aesthetic for your wedding decor, Villa Lena provides above and beyond. Whether, you want to bring a florist along with you, or collect the flowers yourself – you could even include your guests in a wildflower bouquet foraging walk the day before the big event.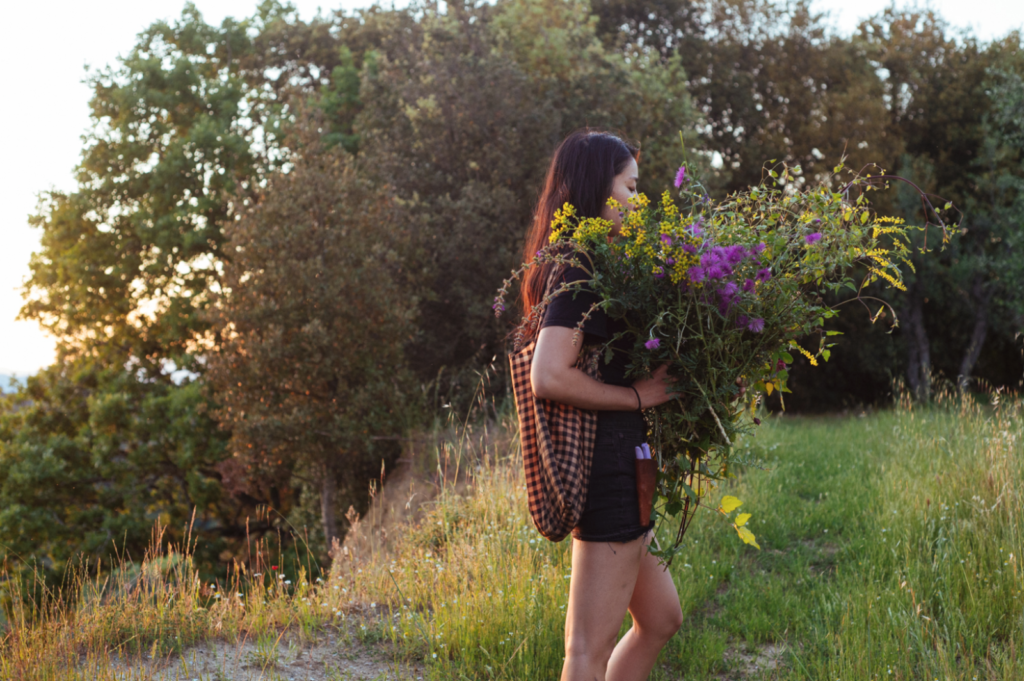 Florists in residence at Villa Lena
Over the years we have hosted many creative florists as part of the artists residency at the Villa Lena Foundation 
In June 2019 artist and florist in residence Kristen Usui really made the most of the wildflower season. She spent her time foraging all over the Villa Lena grounds, and got involved in helping to style the tables at the wedding of one of our lovely couples.
The wedding table included a beautiful mix of natural hues and delicate textures that mirrored the spring colours of the surrounding area. A lesson in not only how to create beautiful floral design but also in sustainability, something that is very close to our hearts at Villa Lena with our drives for responsible hospitality . 

Summer heat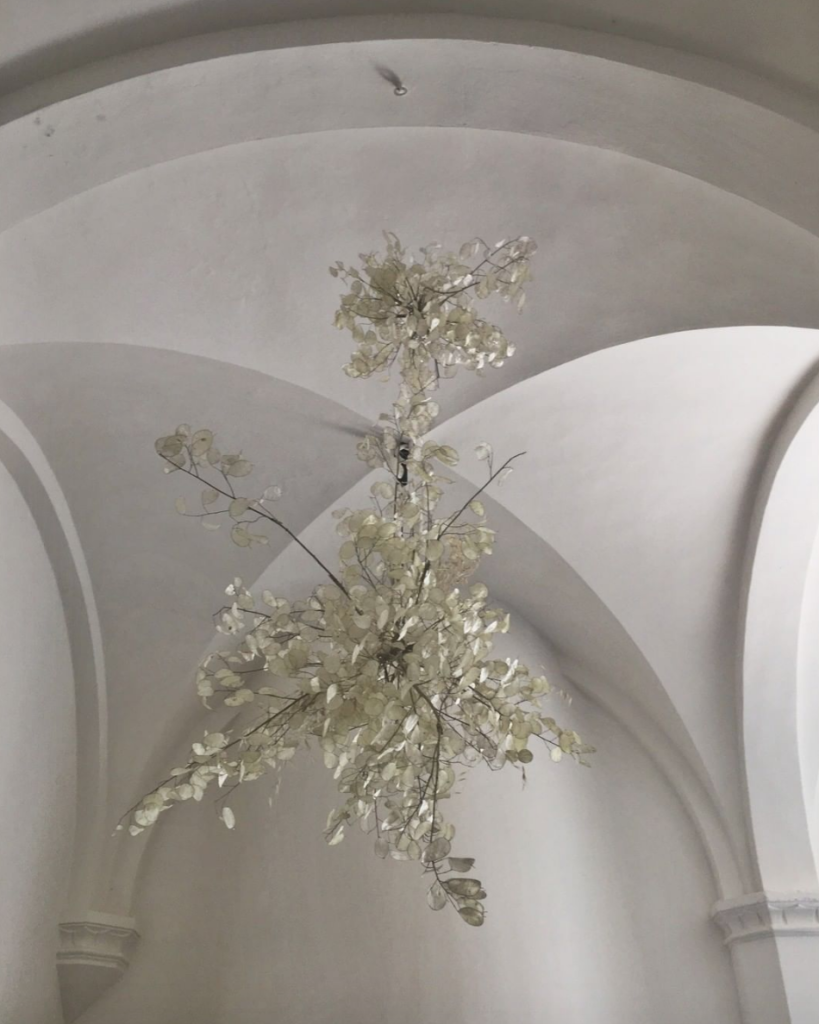 But it doesn't stop in Spring, when summer come to Villa Lena dry-flower season arrives. Kristen Usui's residency continued into the hotter summer months, so her practice moved from wildflower foraging, to working with dried flowers. Kristen showed as that dried flowers can be just as wonderful as wildflower with this hanging sculpture Il Fantasma, made from  foraged, dried, peeled lunaria, inspired the ghost town Toiano, that is a short walk from Villa Lena. This delicate piece now hangs in the Fattoria reception area, like a natural chandelier!
Autumn flora in Tuscany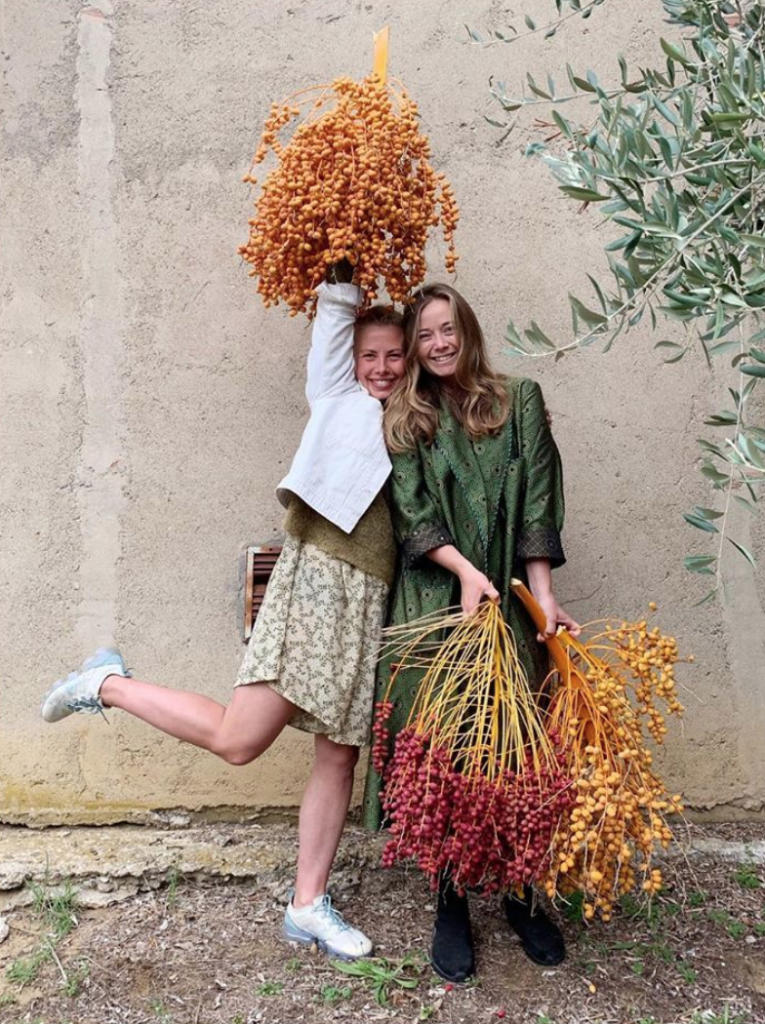 Florist duo BLAD joined us as artists-in-residence in October 2019 and they showed us that there is still PLENTY to forage in Autumn. Throughout their time at Villa Lena they foraged non-stop, and were endlessly creative with their creations- making a whole new one each day!
They worked with both dried plants and winter flora such as ferns and olive branches. Overall, their creations had a neutral earthy tone to them, which was very fitting to the Villa Lena vibe.
Luckily for us, Liv and Louise couldn't fit their creations in their luggage on their flight home to Copenhagen, so we got to keep them! This dried-flower hanging piece now hangs in the San Michele terrace, which is where the wedding dinners happen. A truly romantic and unique addition to your wedding scene setting.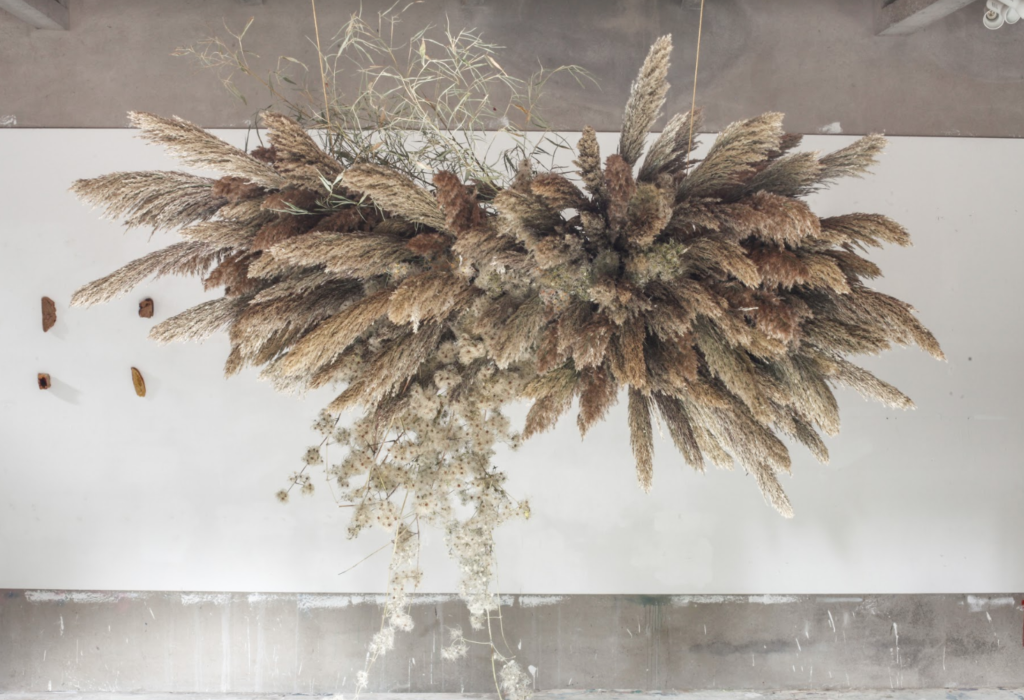 If you want to know more about booking your wedding at Villa Lena visit our wedding page, or apply to our artists residency as a florist here !