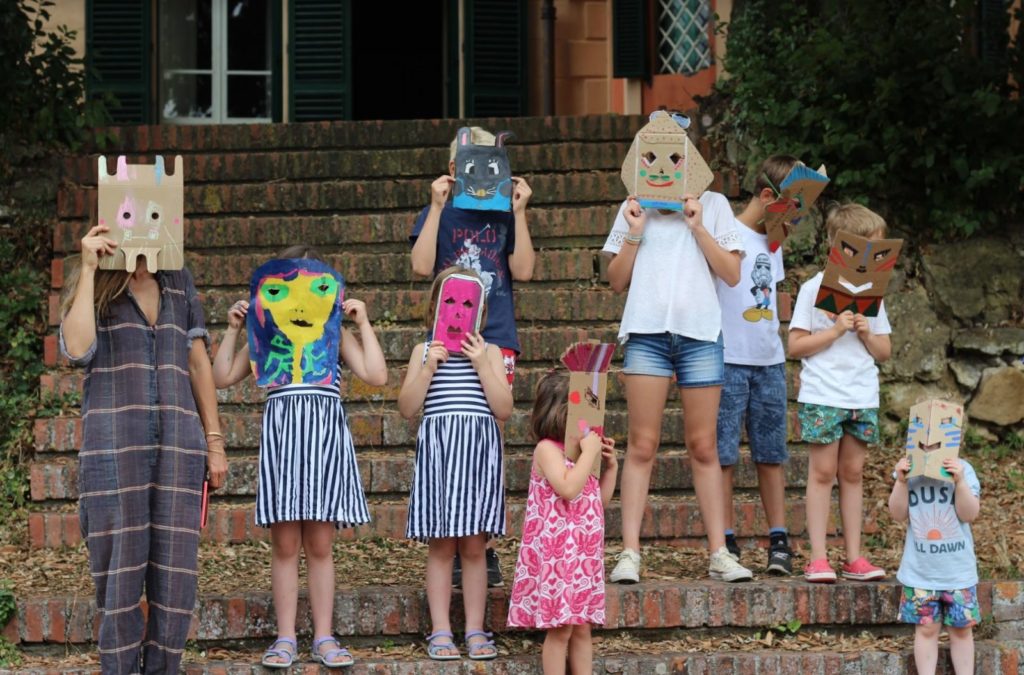 Families are always looking for more ways to spend time together, and taking part in one of our creative workshops or learning to make your very own pasta is the perfect way to reconnect.
Join us this April half-term for some genuine family time in a beautiful setting.
There's something for all ages – whilst the kids are making flower crowns or enjoying the daily kids club, parents can enjoy a stretch on the yoga deck and the grandparents can settle into a wine tasting.
Villa Lena is surrounded by 500 hectares of woodland, olive groves and vineyards, with dramatic views over the Tuscan hills and plenty of areas to explore together and discover what nature has to offer. And there's always the pool to jump into at the end of a long, hot day!
Creative Workshops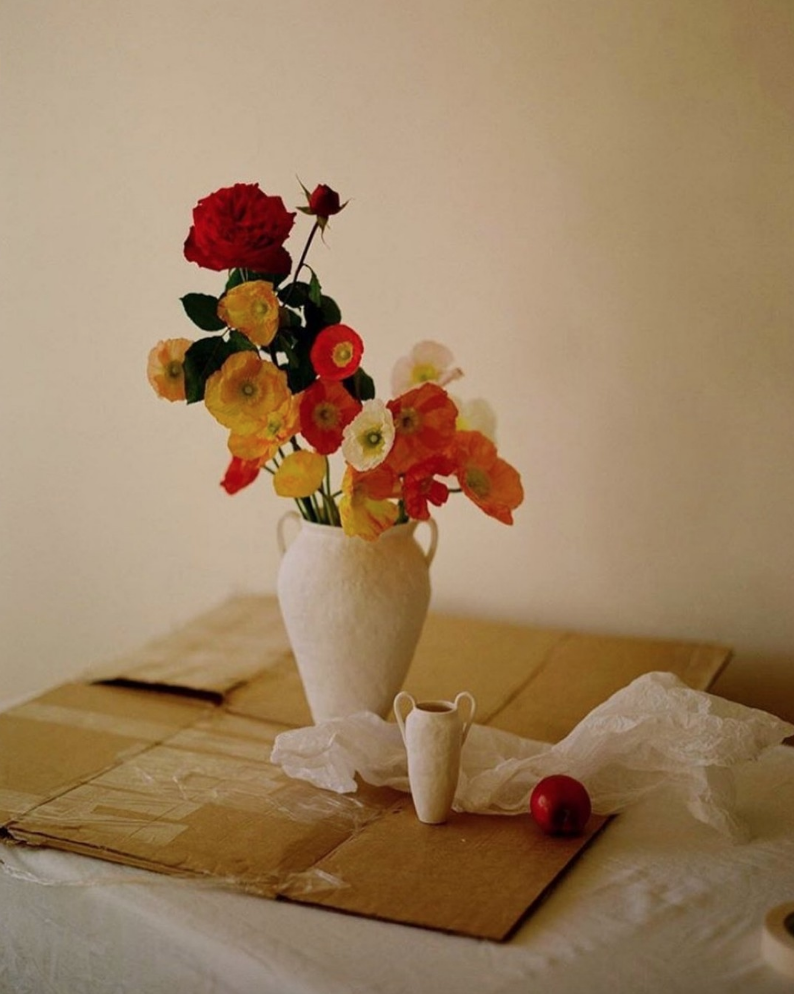 This year we have an exciting, jam-packed programme of workshops to suit all ages and stages. First up, this spring we are going to be joined by Tara Burke who will be teaching pottery techniques in the ceramics studio & Sophia Kaplan who will show you how to forage Tuscan flora for pressing or to make a splendid flower crown.
Family-friendly Food Workshops 

Pizza Making: Great for pizza lovers! Get involved with rolling the dough and assembling your own crazy combination of toppings with our in-house Pizzaiolo.
Pasta Making: Get creative in our kitchen! Delicious, fresh and totally-yours homemade pasta from scratch, cooked to perfection by our chef, and share the meal together.
Forage and Cook: Join our chef-in-residence  to pick what's best in season in our vegetable ortos, crunch on some fresh greens, cook a new recipe and then share the meal together.
Day Trips
If Villa Lena's 500 hectare estate doesn't satisfy your exploring needs, there is plenty to see within driving vicinity of Villa Lena! Explore bustling Florence with it's galleries and duomo's and piazza's, historic Pisa (there's so much more to it than just the leaning tower!) and the medieval hilltop towns of Volterra, San Miniato and San Gimignano.
Pool Time 
Prefer a pool day? We don't blame you! Day trips aren't always the easiest when there's kids about. There is a choice of 3 pools on the Villa Lena estate: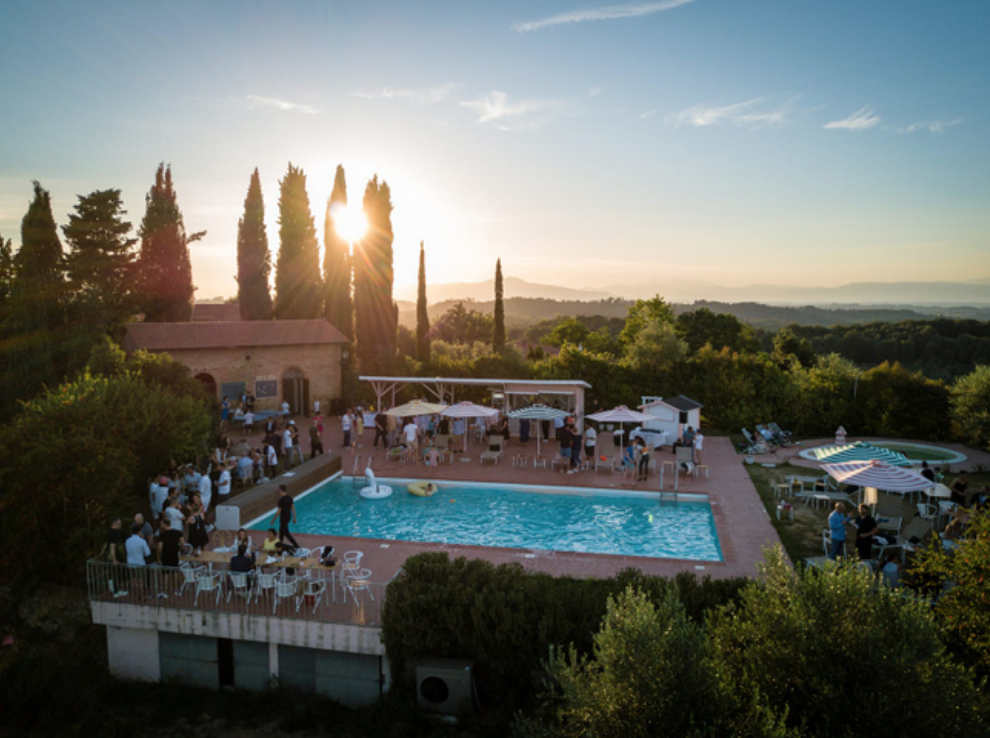 San Michele
This  is a pool with a view! Float above the clouds in our main pool, situated at the hub of the Villa Lena estate, it boats a pool bar, terrace and kids pool. Switch between swims and sips of spritz, and maybe a snooze on the side.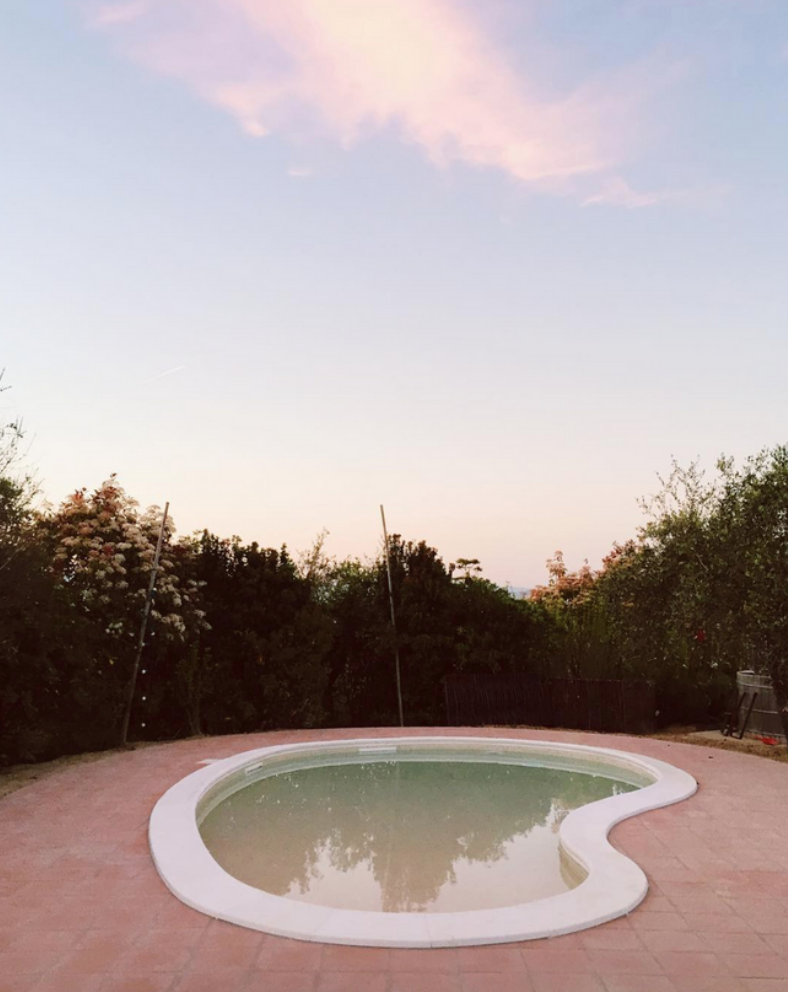 San Michele Kids Pool
Just over from the San Michele pool is the paddling pool. Shallow enough for little ones to splash around in, and in close proximity to the main pool, bar and terrace, so you can always keep an eye on the kids from the deckchairs, spritz in hand of course.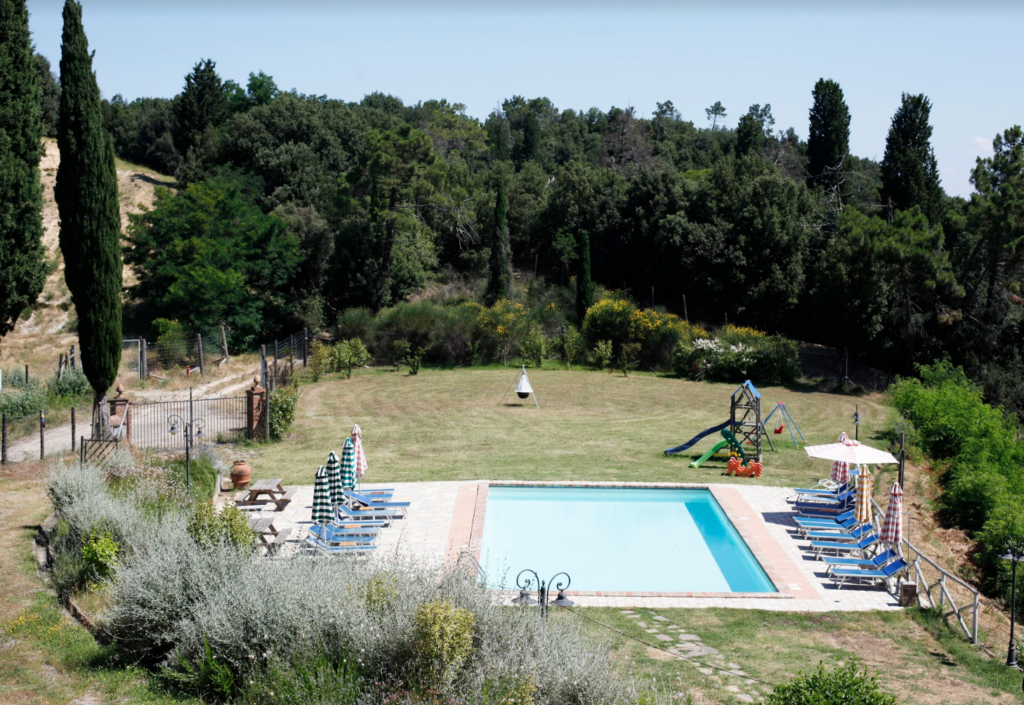 Renacchi
The Renacchi pool is situated just down the hill from the Renacchi farmhouse apartments. It is secluded in woodland and often quieter than the pool at San Michele. There is also a mini playground for kids on the large grassy field next to it. Ideal for kids to run around!
Special Offers Fit for Families 
Be quick to book your stay, and enjoy your early bird discount! Whether it's for the Spring half-term or your Summer holiday, you can save 20% off on all Fattoria bookings, and 15% off all other bookings.
If you book 7 nights in July or August you can get one of these nights for free! Perfect for your summer family getaway.
#timetogetheratvillalena