17 August 2017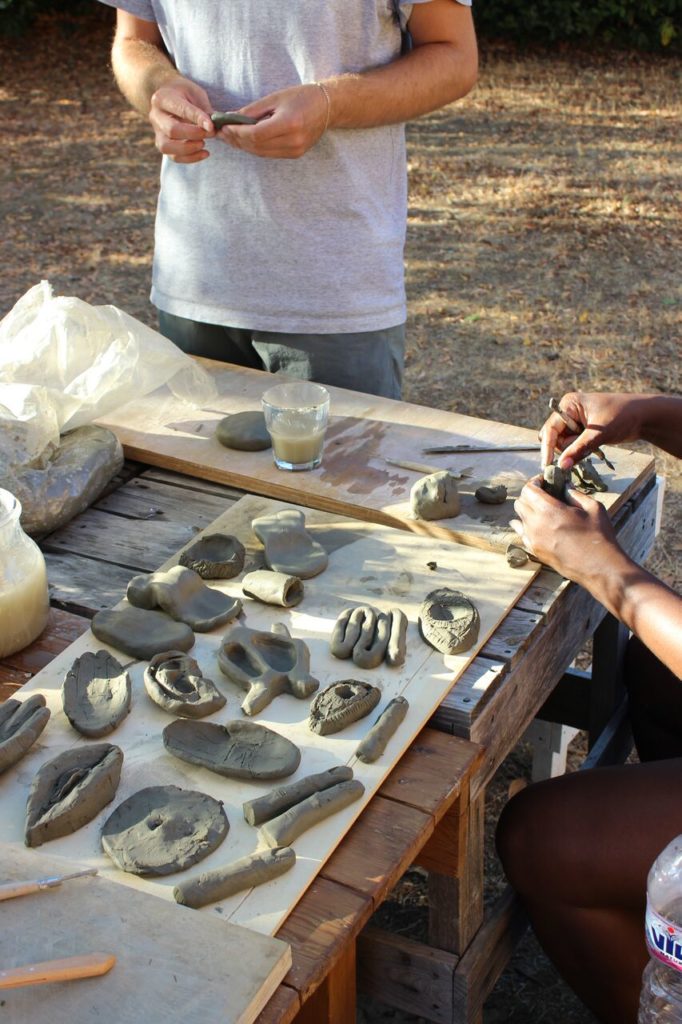 Villa Lena, Tuscany
Stimulated by a common passion for food and cooking, Butternutten's Luki + Oli hosted a four-course cheese dinner at Villa Lena.
Every course featured ceramics made in Butternutten workshop by hotel guests, staff people and artists in residence at Villa Lena; the ceramics are inspired by human body parts.
The individual and unusual tableware invited the guests to interact as well as to enter in dialogue with each other. The "cheese dreams" dinner is a way of questioning what eating can be more than food intake and how our being can be shaped.
At a time when food in general is becoming a minor matter due to busy days, Butternutten is concerned with the necessity and requirements of dishes, glasses and cutlery, equally with edible content, and further with the subject of hospitality.
The cheese menu included baked ricotta and blue cheese with fresh herbs, sun-dried tomatoes, rucola and nuts as starter, fresh hand-cut pappardelle, burnt radicchio e gorgonzola as primo and torta di formaggio with cacio e pepe crisp for dessert. The last course was a piece of Roquefort served in an envelope together with a sheet of paper. According to a new study by the British Cheese Board, different cheeses can give you different types of dreams. That's why the guests were invited to write down their cheese dreams to their sheets, which were collected by Luki + Oli the next day.
The dinner was prepared in close collaboration with Villa Lena's kitchen chefs; a publication including some of the dreams will be released soon.