A Gathering …
At the end of June Villa Lena is hosting its second Creative Retreat celebrating the summer solstice in Dolce Vita style, the diverse programme has been created in collaboration with luxury event designers Design Anarchy, creative calligrapher Betty Soldi, Rebel Rebel's Tuscan Flower School, artist in residence Eliza Hopewell who creates objects such as plates and textiles that are self- contained portraits of female indulgences and yogi in residence Miriam Ohlssen who's compassionate and inclusive teaching style welcomes students of all backgrounds.
These five creative days within the serene and rural setting of Villa Lena, will unleash participants creative power, immerse the senses, teach new skills and open up new creative possibilities.
Read on to discover more about each collaborator and what they will bring to this unique experience.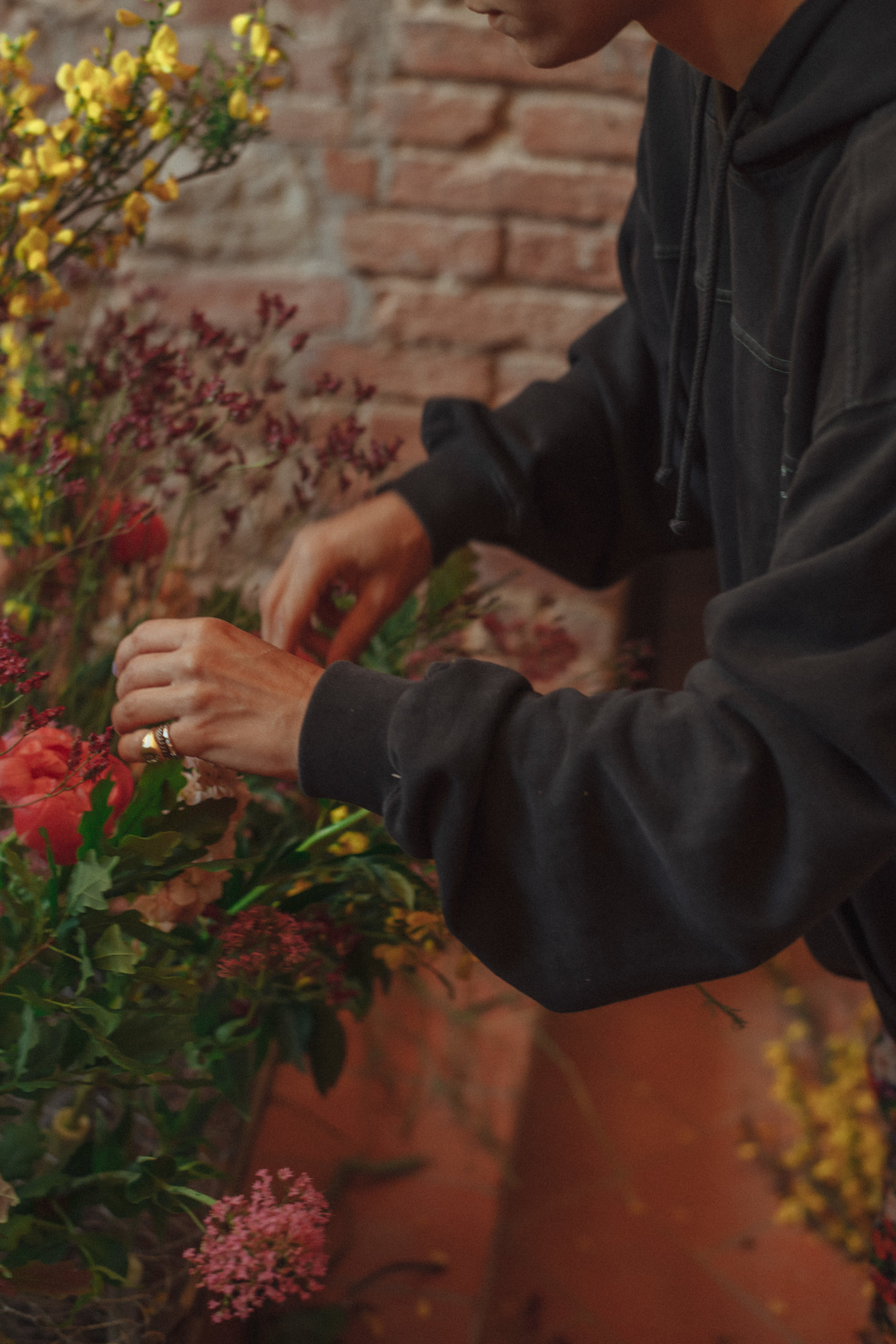 Rebel Rebel – So Much  more then Florists !
Mairead and Athena founded Rebel Rebel in 2000, because they loved flowers and it seemed like a good idea! With the help of their highly talented team of ambitious, imaginative and flamboyant florists, they have built Rebel Rebel into a successful and award winning business, and become one of London's premiere florists, designing weddings and creating floral designs for some of the world's most prestigious clients and brands. Rebel Rebel created the Tuscan Flower school to bring the Rebel experience to Italy! located at an Italian farm house and flower farm, here they grown their own seasonal produce that go on to become beautiful displays for weddings and events.
Natural Crown Workshop with Rebel Rebel
As part of the retreat, Rebel Rebel will be running workshops and creating abundant tablescaping designs.
The natural Crown workshop will explore ancient rituals connected with the summer solstice and its celebration of fertility, renewal, and light.
Participants will explore nature as a source of inspiration and balance and then design and wear a natural crown from foraged goods.
Betty Soldi – inksperiences!
Betty Soldi is a wordsmith, calligrapher, designer and creative thinker with a multi-faceted approach to a constellation of imaginatively inspired projects.
Her uniquely original calligraphic style merges a heritage of design references with modern intellect for emotionally compelling branding, bespoke visual arts projects, graphic design communication, lifestyle objects, stationery and packaging collaborations.
After many years of living in London, she now has a design consultancy studio in the heart of Florence, drawing in like-minded skilled collaborators for custom projects and sensorial experiences. Betty will be running a creative workshop specially curated for  Villa Lena that draws on all things calligraphy.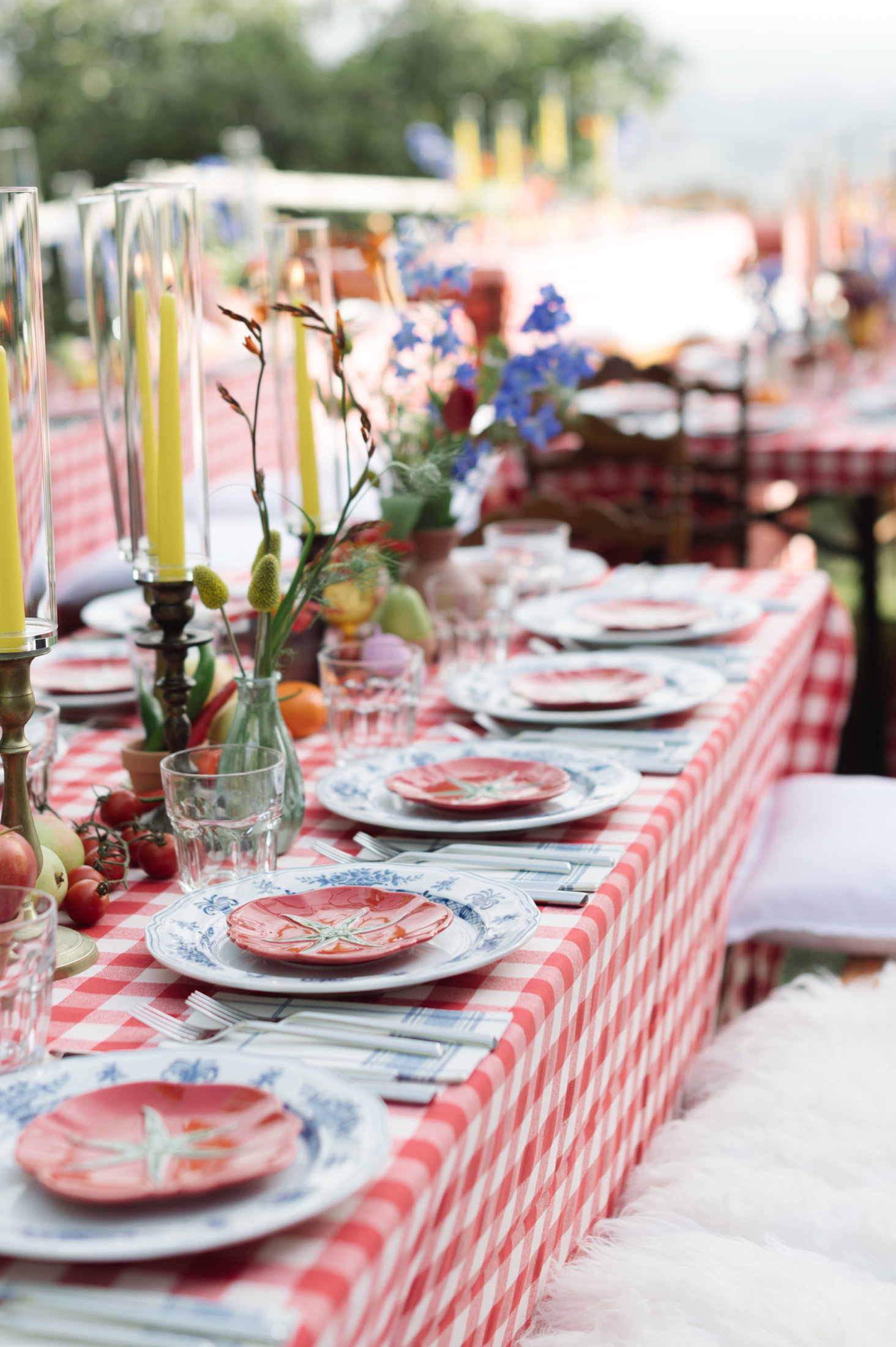 Design Anarchy Studio – the Joy of Celebration
Creators of special occasions for the stylishly minded, Design Anarchy believe that the perfect party should be a nirvana for the spirit, the soul and the heart. Their events start with a vision and end in enriching, spiritually charged, life experiences for those taking part. With over 14 year experience in the production and design of events, Design Anarchy Studio has been defined as "one of the trendies most sophisticated and most creative crafting studio for private celebrations."
Embroidery with Design Anarchy
Participant will decorate a napkin by personalising it with a simple or rich embroidery, depending on each individual's skills – while being inspired by the work of Design Anarchy.  This antique craft invites us to transform something plain into a unique piece of art, reflecting our personality and expressing our creativity.
Eliza Hopewell – Artist in Resident
Eliza Hopewell in artists in resident at Villa Lena for a month across June and July. Working primarily with painted dinner plates,
Eliza creates objects that are self- contained portraits of female indulgence, pain & bodily function.
Scenes of sex, eating, smoking, grieving and drinking are painted on domestic surfaces that are at once utilitarian and ornamental. Eliza started a craft business painting on plates in 2017. Features in Vogue, Tatler and House & Garden, as well as workshops undertaken at the Tate allowed Eliza the freedom to develop her craft business into an artists' practice. Eliza has several works in the Soho House collection, and has exhibited at Platform Foundation and East of Elsewhere. Her current work is expanding into the mediums of furniture, textiles and murals.
Creative Plate Painting with Eliza Hopewell
The retreat group will join artist-in-residence Eliza in creating a painted plate. Drawing on personal experiences and the historical art of ceramic decoration.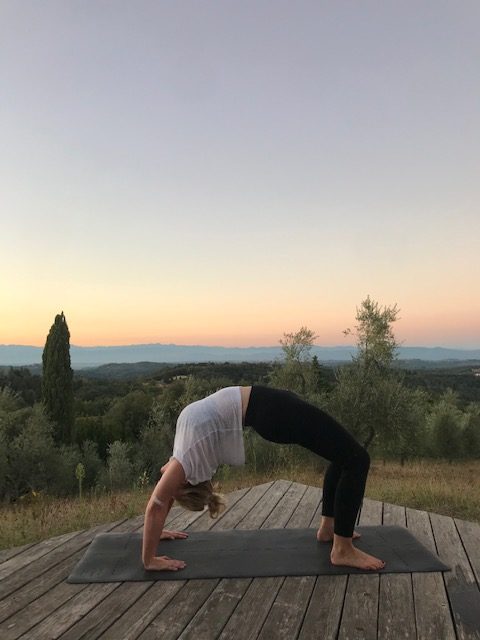 Miriam Ohlsson – Yogi and Teacher
Miriam tried a yoga class in an Ayurvedic retreat in 2006 and immediately fell in love with it. Since then, she has been practicing yoga on a daily basis, but it wasn't until 2019 that she left her career in law to deepen her studies of yoga. For Miriam, yoga is compassionate and inclusive of all students of various levels and backgrounds. She deeply believes that anyone can benefit from yoga. The most important to Miriam is that the students connect with their breaths and themselves during the practice. She teaches hatha, slow flow, pranayama, restorative and meditation as well as yoga for kids.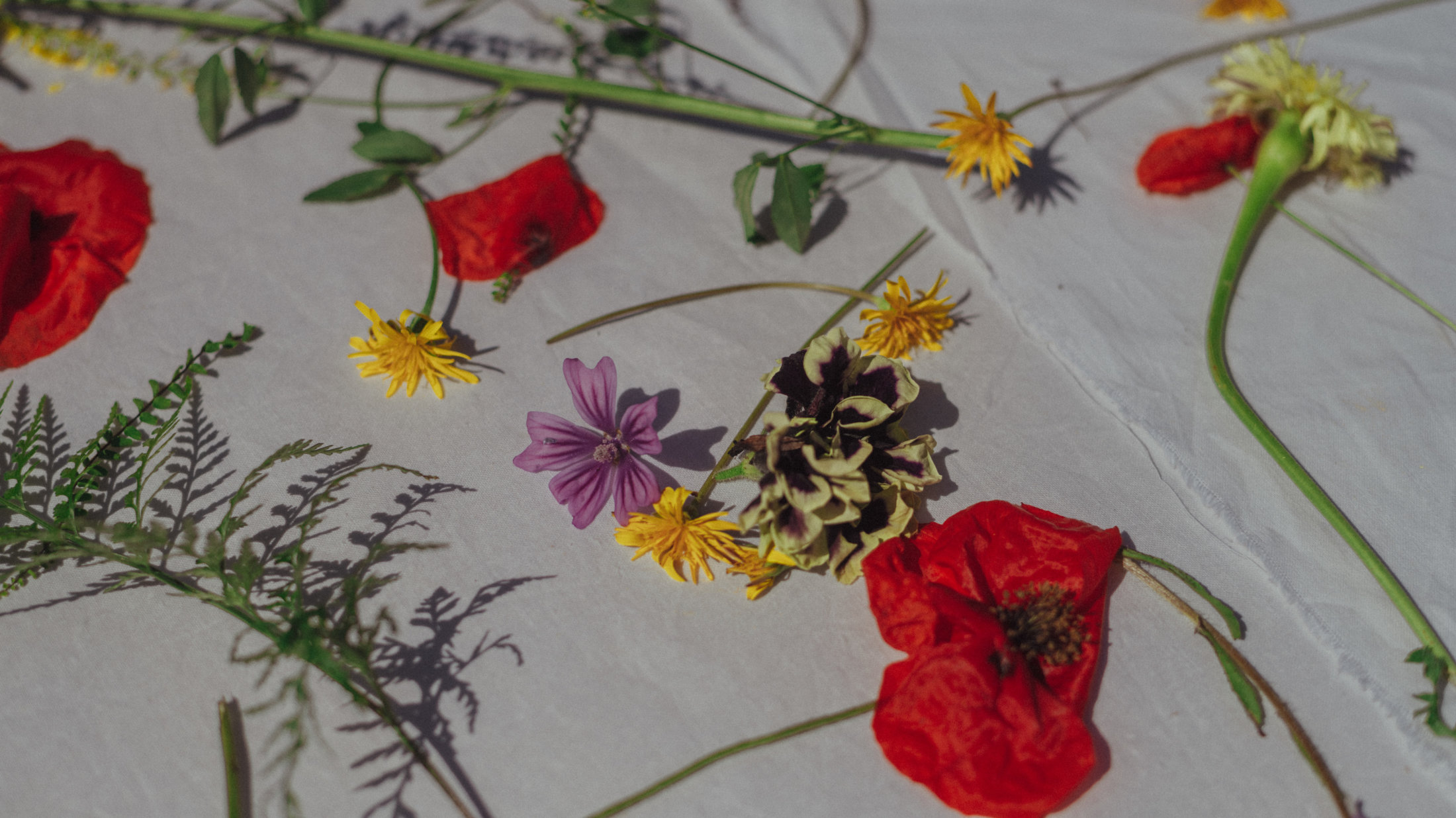 A Midsummer's Nights Dream with Miriam Ohlsson
When the sun is at its peak during the Summer Solstice nature is believed to have extra healing powers. A Scandinavian tradition is to gather seven wild flowers to place in a mini bouquet under your pillow and then dream of one's true love.
Join yogi-in-residence Miriam to set an intention and gather flowers, herbs and plants for your dreamy bouquet as the sunset, creating that perfect Tuscan evening glow. 
Find out more about the Summer Solstice Retreat here, we have lots of upcoming events that you can explore on the What's On page.