In my first few days at Villa Lena I was surprised to find myself feeling waves of emotion  come over me, which I put down to both the beauty of the place and the exceptional circumstances in which I was there.
My responses were romantic and tragic, silly and dark.
I developed a multifarious practice over the course of the month that was both playful and meditative. It involved tree climbing, mucking around in the pool, drawing without looking, taking photographs, walking, running and dancing.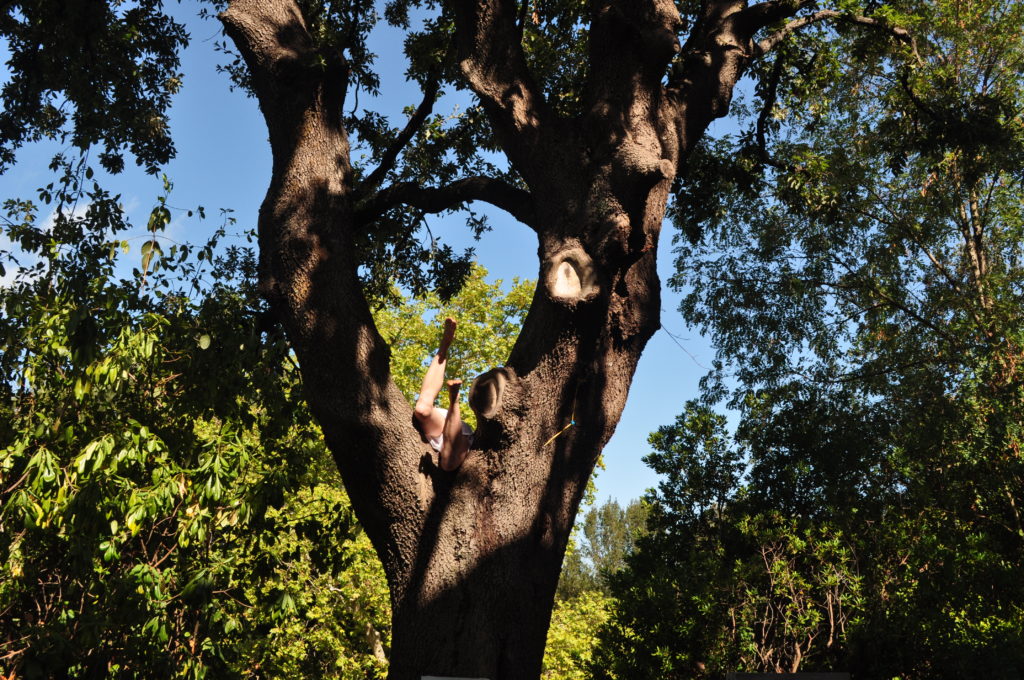 I relaxed into the luxury of having my own studio. I cleaned it first. Clean a room thoroughly and you get to know it rather well. I took up space, I spread out.
I calmed down enough to read.
I enjoyed carrying my camera with me and shooting at whim.
I planned some images, references to Gillian Wearing and Francesca Woodman and A Room With A View in mind.
I was whimsical. "I am my own continuity", I assured myself. Do first, ask questions later. I brought far too many art materials. I drew. I made paper sculptures. I wrapped myself like a chrysalis
Sometimes I asked questions first. (Who's heard of Deborah Hay ?)
I was well fed, we all were! So good, going about my thing on an incredible diet.
The most remarkable weather was the stormy weather. There were several electric storms with fork and sheet lightning that rumbled all through the night. I found myself describing the villa and the grounds as feeling like a film set. Different times of day and weather seemed to issue different invitations. Suggestible as I am, the whole place was working on me as much as I was working on it. It was bountifully evocative physically, narratively and atmospherically.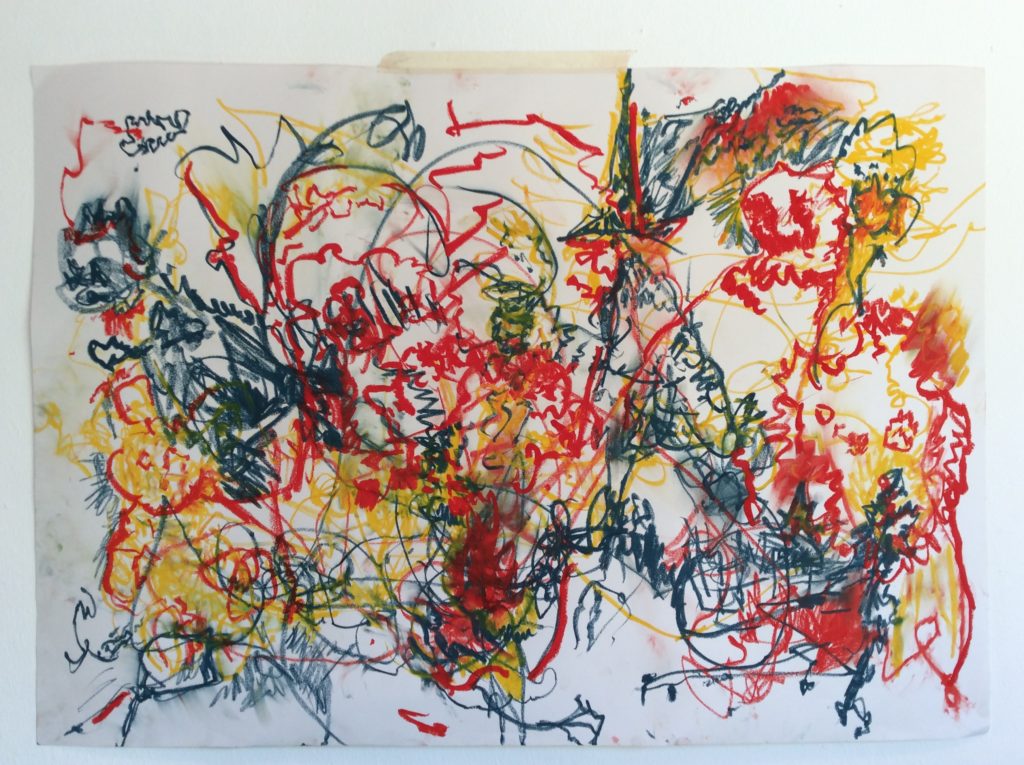 I paid attention to the natural light and noticed and admired the sun going down. It's an event when you have a big horizon.
I've been exploring the subject of light and mood and seasonal volatility: how environment affects us, literal ways of integrating oneself into a place and, conversely, acting out spectacular contrast. A lot of my enquires have been about presence (and volume) – experiments in making noise visually, aurally, physically, or 'holding my breath' and blending in.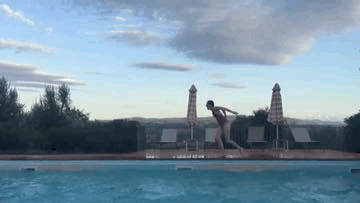 Shooting – hiding – hanging out – basking – waiting – daydreaming – dozing – writing– scribbling – assembling – uncovering – framing – warbling – chatting – napping – reading – swimming – stretching.
Dancing privately
Dancing in plain sight
Dancing with my eyes closed
Dancing effortlessly
Dancing effort-fully
Dancing into the night
Dancing with the others
Dancing in the rain
Dancing in the pool
Dancing as land art
Dancing as a sculptural practice
Dancing as a spiritual practice
Dancing as a moody practice