Julie Iromuanya travelled from Tucson, Arizona in the USA- where she is an assistant professor at the Creative Writing MFA course at the University of Arizona, to come to stay with us at Villa Lena as an artist in residence for the month of June.
She is the author of Mr. and Mrs. Doctor (Coffee House Press), a finalist for the PEN/Faulkner Award, the PEN/Robert W. Bingham Prize for Debut Fiction, the Etisalat Prize for Literature, and the National Book Critics Circle John Leonard Prize for Debut Fiction.
During her time at the villa, Julie worked on her second novel A Season of Light. We asked her to write down her musings on her time at the villa and how its environment nourished her work.
A Season of Light synopsis:
In April of 2014, a group of girls are kidnapped from their northern Nigeria school. News reaches Fidelis Ewerike in America. A former POW of the Nigerian Civil War, orphaned and exiled from his homeland, he begins to go mad. A Season of Light follows the four members of the Ewerike family over the course of a summer as they grapple with their turbulent history and an uncertain future.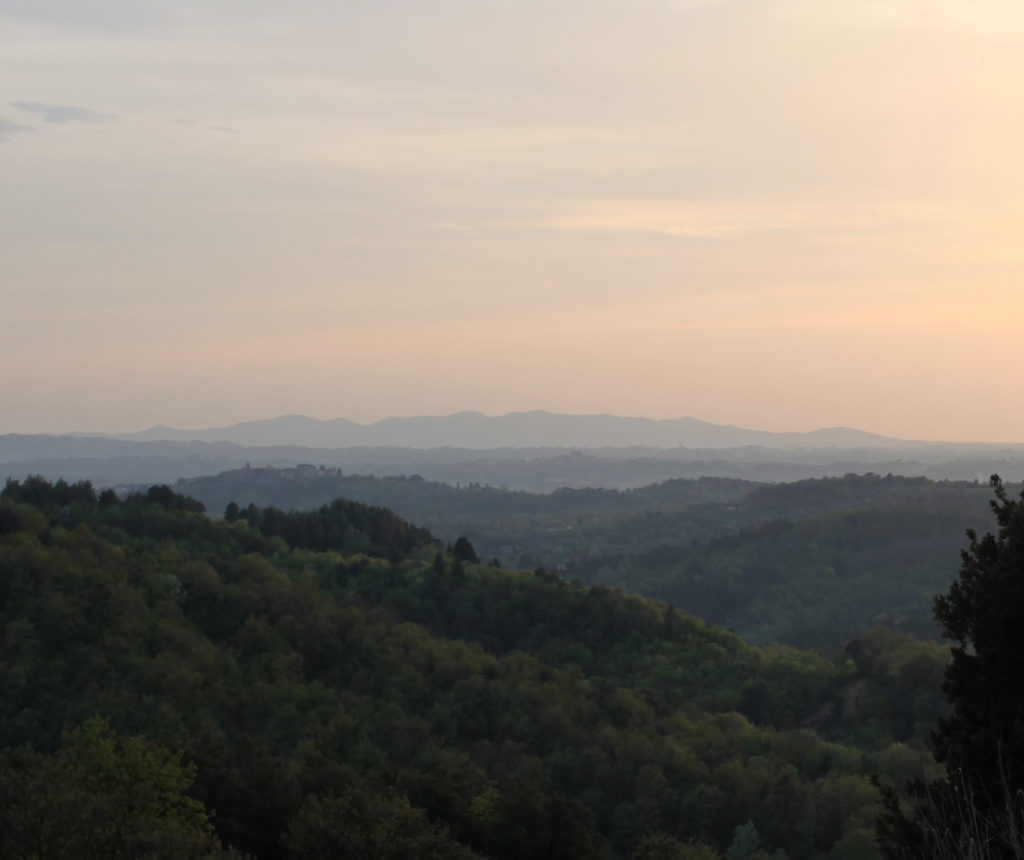 When I first arrived in Tuscany, the days were cold and rainy. I drowned in tissues and meds as I fought off a cold and insufferable allergies. But then the sun came out. Vegetation, hills, cliffs (and allergy meds!) put me into a state of renewal. Living in the southern Arizona desert the last few years, I had forgotten about what it is to look out at such a verdant landscape; I had forgotten what it means to be suffused by its spirit. My novel takes place over the course of one summer in a central Florida setting bordered by a nature preserve where the annual prescribed fires fill the air with an incendiary energy. During my walks into Toiano, and along the nearby trails and roads, I would talk into my phone's recorder, stream-of-conscious, using the landscape to help me enter my characters' world of trees and forests. I thought a lot about the relationship between the landscape, its people, its history, and wisdom.
Since the 2015 publication of my first novel, Mr. and Mrs. Doctor, I've been traveling all over giving readings and answering questions about my work and process, but I haven't had many opportunities to actually talk through my process. During my evening event at Villa Lena, I wanted to share that side of my work as an artist. Imagining myself charting my journey through the different ideas of the narrative in a visual map, I walked the audience through each site. For me, it was a beneficial exercise, mainly because I was still trying to figure out the relationship between all the parts—the wars of Nigeria and the Soviet Union, the kidnapping of the Chibok girls, the Igbo folkloric tradition and its heroes and villains; what it means to love and heal, to imprison and seek out freedom, and also to create and destroy life. Many of the questions prompted me to better articulate my vision.
I arrived at Villa Lena roughly three-quarters of the way through a revision of my novel manuscript, A Season of Light. Because this was a revision, rather than a first draft, I already had many ideas about character and direction, but everything to do with resolution was still half-formed. How to draw together all the incoherent threads? How to make sense of the ways my characters succeeded and failed at reaching the goal posts the opening had promised. By the end of my residency, I finished a rough, but promising conclusion, and I am grateful for the time and focus.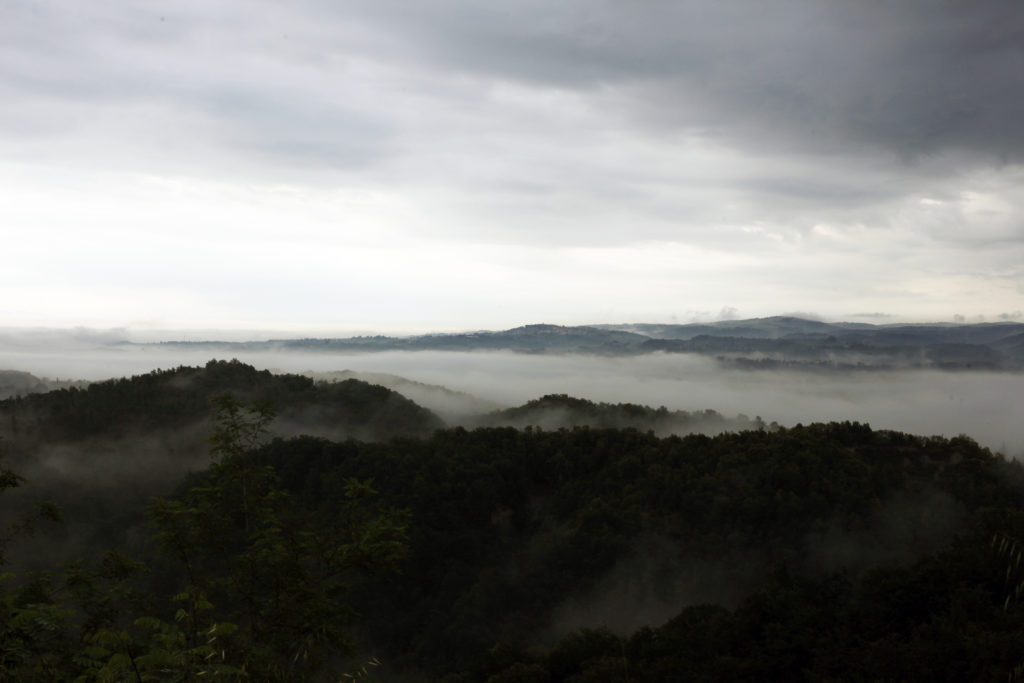 Photo credit: Lottie Hampson