Bored of flipping through Tuscany tourist guides? Overwhelmed by the endless options? Pick up the brand new Museeum guide of Tuscany! In this short guide based on the senses you can find information for anyone.
In this guide you will find the top suggestions for an exploration of the main cities around Villa Lena: Florence, San Gimignano, Lucca, Siena!
From a connoisseur to food lovers, there are amazing tips for restaurants. Dine with a beautiful view at the café in Museo degli Innocenti, or try Italian comfort food with a twist at Michelin star gourmet restaurant "L'imbuto" (The Funnel) in Lucca Centre of Contemporary Art. This is a great place for a change from traditional Italian cuisine and for a break from medieval art.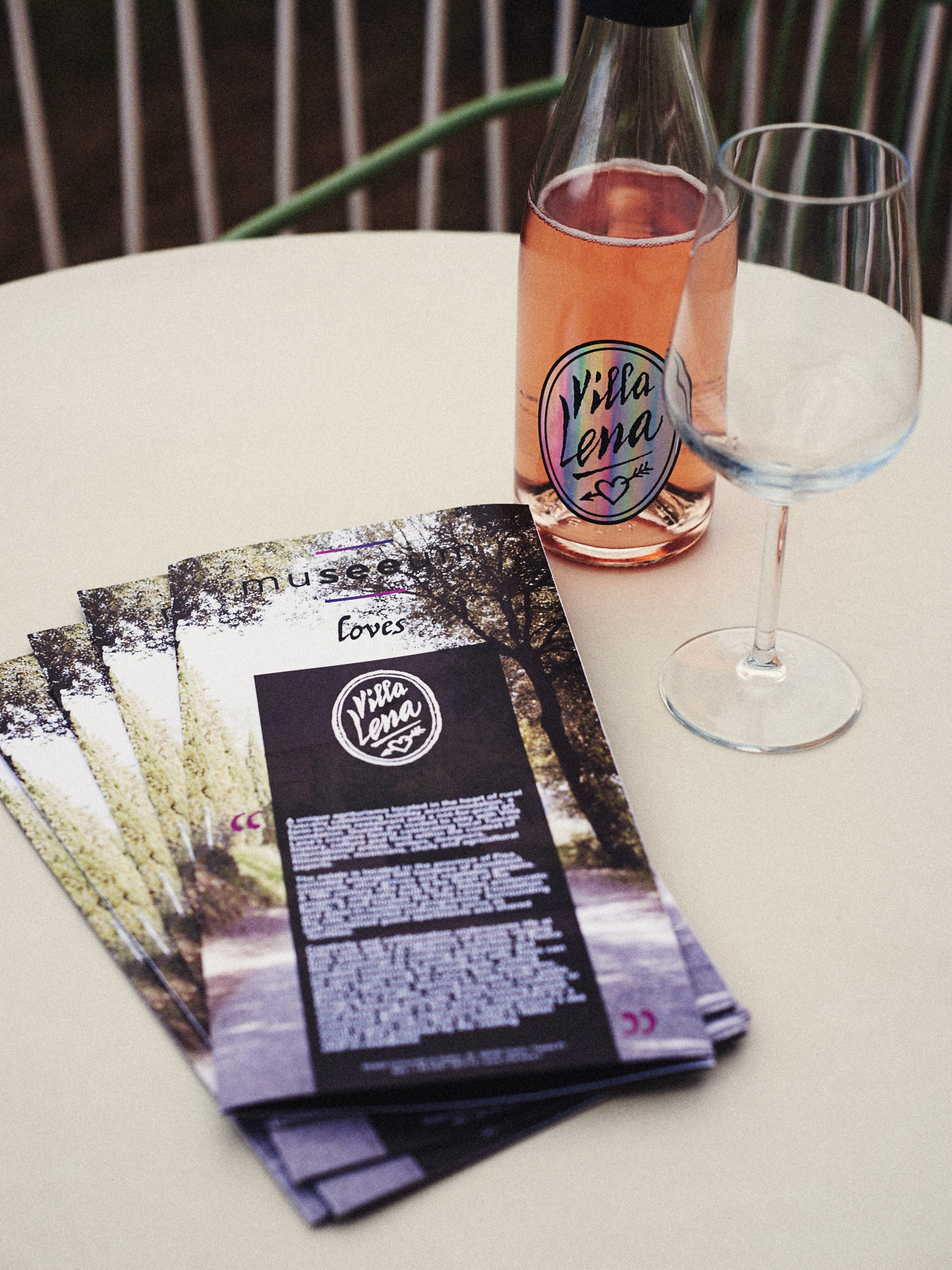 Breathe in fresh, calming Tuscan air in Florence while exploring the beautiful Gardens of Boboli, or get lost in a painting at the Uffizi Gallery.
Discover the top museums such as Palazzo Pitti, or get scared at the the Lucca Torture Museum, which is definitely not for the fainthearted.
In San Gimignano, this high tech Renaissance fairy-tale city will have you under its spell. Pinacoteca and its 3D audio-video guide will help you listen to the voices of the proto-renaissance geniuses in an incredible immersive experience for those looking to further their knowledge.
Take part in the ancient sewing workshop at Palazzo Mansi in Lucca, and create rustic Luccan textiles using only ancient tools and fine materials such as cashmere and Silk. Spend the afternoon walking on top of the medieval walls that still surround the city on a beautiful pedestrian promenade (Passeggiata Delle Mura) and see the entire city.
And what if you have children? See how our bodies work with wax human figures at the Museum of Natural History of Florence or play with the working models of Da Vinci's inventions and show your child one of the great minds of the world at the Vinci Museum in Vinci!
The terms that will help you navigate and make the most of one of the most beautiful regions of Italy are SEE beautiful architecture, LISTEN to fun and educational events, BREATHE in breathtaking parks, TASTE delicious food, TOUCH local finds and shops, and family friendly activities with KIDS.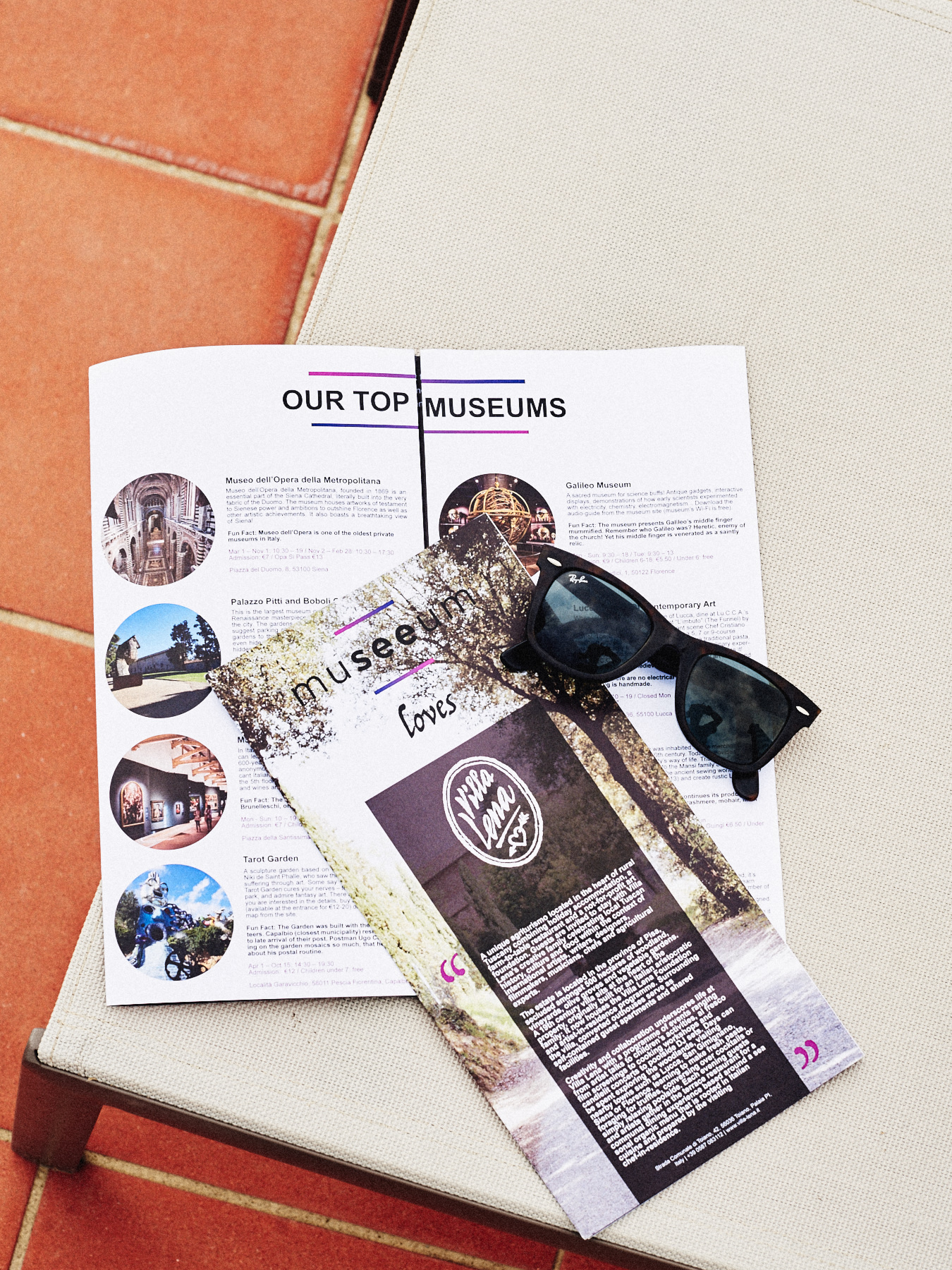 We invite you to immerse yourself in Museeum's full cycle experience of Tuscany. Awaken your senses and start your journey with us at Villa Lena.
See the full version of the guide at www.museeum.com Interested in a tailored guide just for you? Email : info@museeum.com
Photos: Louise Palmberg