The Villa Lena Foundation in collaboration with MQBMBQ are excited to be able to share the opportunity for four artists to join the 2022 residency programme with the support of Italian Luxury brand Loro Piana.
In 2021 the Villa Lena Foundation partnered with 
'My Queer Blackness, My Black Queerness' 
in support of black queer artists of all genres from all across the world to be a part of Villa Lena's 2021 four-week artist residency.
"My Queer Blackness, My Black Queerness" is an ongoing digital project in exploration of the multiple existing facets of black queer identity. It is a protest, a celebration that frames blackness as a polyphony, a genre or melody with a vast variety of notes & textures — denouncing both white queer racism and black queer antagonism & queerphobia by way of art, film and literature through fundraising, journal entries, films screenings etc.  First launched in June 2020, the project raised over 12K euros with a print fundraiser that featured the works of 12 artists such as Tim Walker, Campbell Addy, Emmanuel Sanchez Monsalve among other for the benefit of Black Trans centred organizations ForTheGworls & Transwave JA. MQBMBQ is a partner of nss factory.
For for 2021 version , MQBMBQ worked with Italian luxury brand Bulgari as sponsors for the partnership, and for this year's programme they've joined forces with Italian luxury brand Loro Piana, with whom they've selected three exceptional Black Queer artists from hundreds of applications to take part in this year's spring / summer residency programme.
Yétúndé Olagbaju
yétúndé olagbaju (they/them) is an artist, organizer, strategist, educator, and maker currently residing in Oakland, CA. They utilize video, sculpture, photography, gesture, and performance as through-lines for inquiries regarding Black labor, legacy and processes of healing. They are rooted in the need to understand history, the people that made it, the myths and realities surrounding them, and how their own identity is implicated in history's timeline.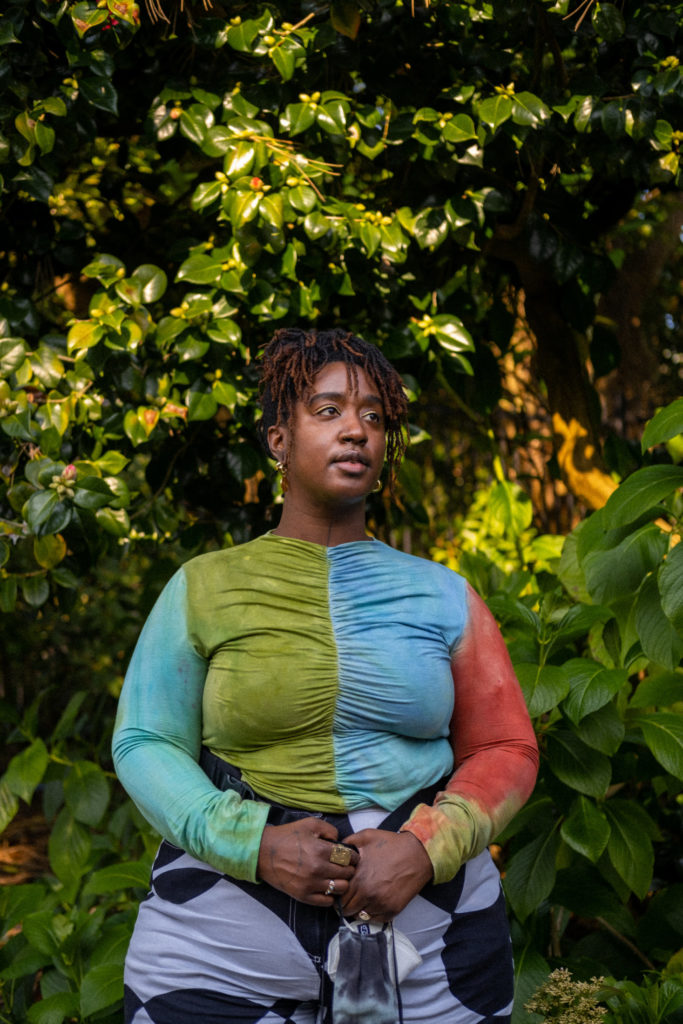 Terrell Villiers
Terrell Villiers (he/they) is a multi-disciplinary visual artist, community organizer, curator, and producer currently based in Brooklyn, New York. Recognized internationally for his cartoon illustrations, in his illustration work he explores the nuance of identity, through the intersectionality of black homosexuality, and black queerness / transness. Through the myriad of unaddressed traumas he experienced growing up visibly queer in a conservative Caribbean household, he creates a series of characters and fantasy worlds as a form of survival to transport himself to imaginary spaces unbound to any rule or order.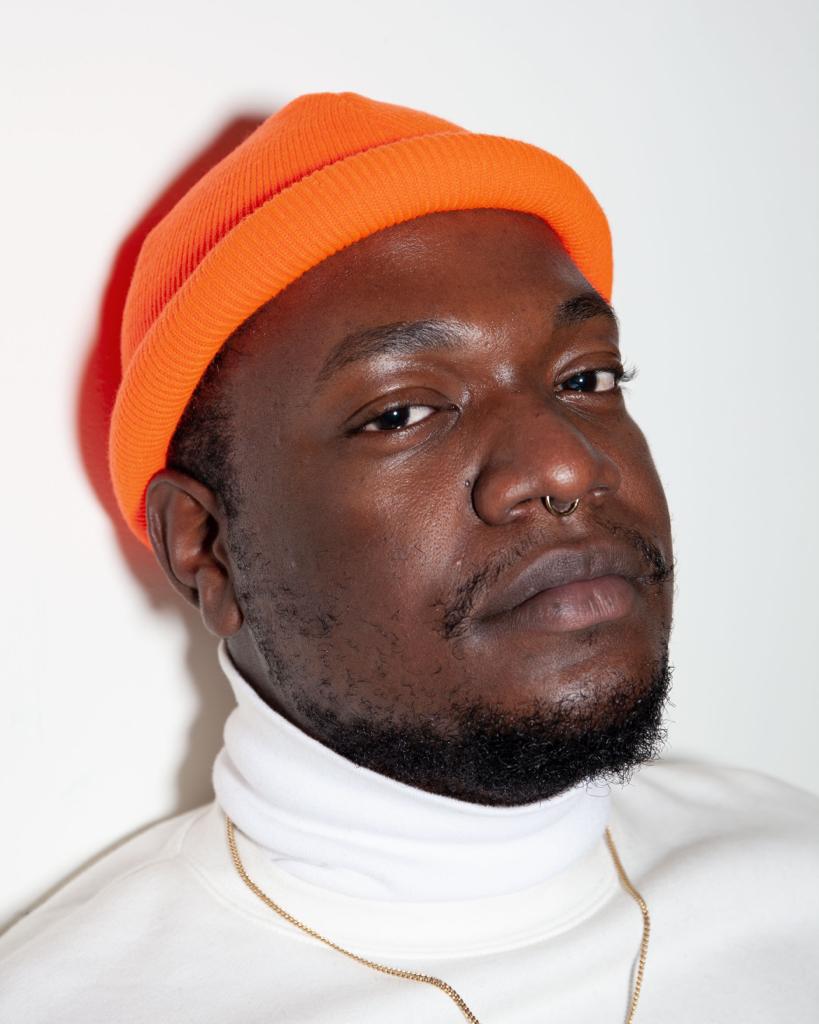 Iman Person
Iman Person's (she/her) practice explores the ways in which communication, flora, and biological systems can serve as methods to mediate the self and be used to push society toward an expanded understanding of consciousness. Existing as a first-generation woman of Caribbean and African-American descent, Person travels in what feels like numerous blended realities. Her work becomes a channel for how these varied parts of herself and her ancestral knowledge become a transformative force for black and brown voices.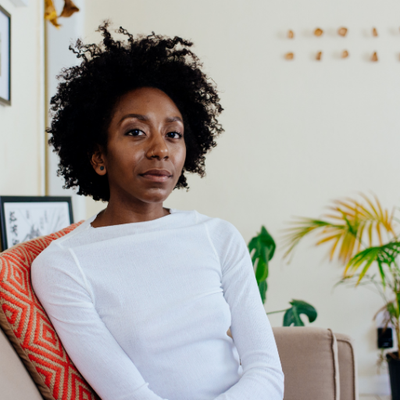 Lilah Benetti
Lilah Benetti (they/them) is an award winning emerging Artist and Director based in Naarm/Melb (AUS) working across selected experimental and narrative genres of film to explore stories of otherness, intersectionality and nuances that shape cross-cultural Australian identities.
Lilah's current practice looks at the call-and-response relationship that exists between people and their environments and the internal and external factors that influence these states of being. Lilah's work is bold, striking and brimming with tenderness, with their most recent work a short film titled TINASHÉ receiving international acclaim at the 2022 Berlinale.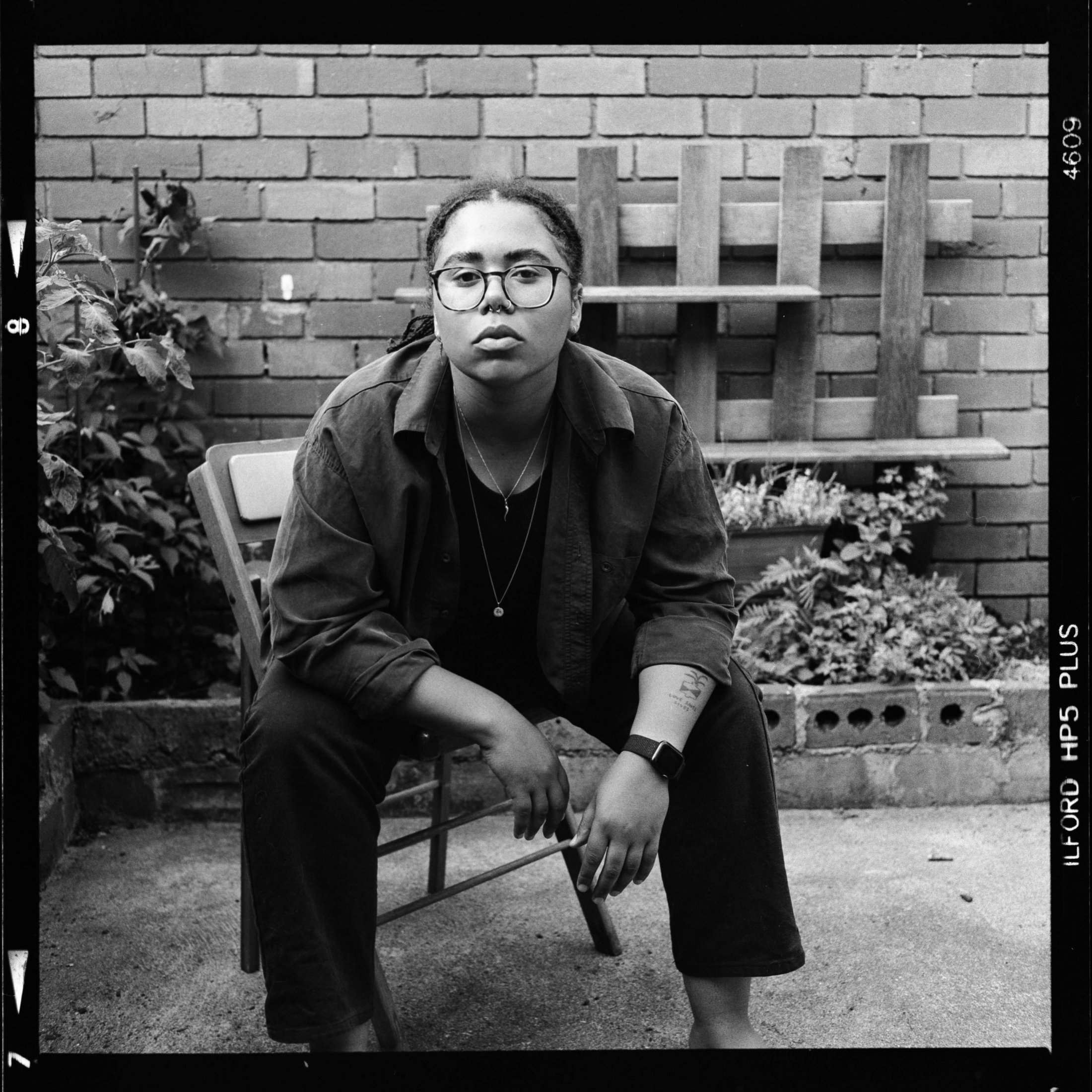 We spoke with Banji Chona (she/her), former Villa Lena resident who joined us in September 2021 through the MQBMBQ open call. Throughout her stay, Chona took advantage of her time at Villa Lena to create think tanks for exchange and expansion while creating a deep connection with the surrounding environment and community.
We are very happy to catch up again with Chona to reflect on her time at Villa Lena and her future projects.
VL: Can you please introduce yourself and your practice, what are working on at the moment and what ideas or questions are you focused on?
BC: I am Banji Chona and I'm a multitude of expressions but for the sake of the direction of this conversation I am an Archivist and an Artivist. These are both portmanteaus I coined to fit my current artistic practice. My most recent bodies of work have mostly been grounded in archival heritage research from my home country of Zambia and are expressed through collage imagery. This medium I find has the ability to blend the history with the present using elements from both realities. 
I channel a strong sense of decoloniality in my practice as my work is oriented towards transmitting the visceral need to bring to life accessible spaces and bodies of work dedicated to fostering nuanced artistic and cultural dialogue that directly challenge hegemonic occidental systems. I believe challenging and rewriting history is a key to opening a door that can lead to an entire radical reimagining of what Zambia and Africa as a whole look like and mean to zambian and african people. 
VL: During your past residency at VL, you worked on your latest research project, then exhibited at BHMF and Soho House in Rome. It appears to be a very personal project, focused on your spiritual growth and how you processed/are processing grief. How do you deal with exposing your rawest feelings and emotions to a wide audience?
BC: My artistry is and always has been a way of channeling my rawest feelings. Art in whatever form it takes shape, embodies that honesty, curiosity, rooted connection and resistance- core components I feel are the molding forces of art that I make and art that I'm drawn to sharing my work is a way to connect to myself and my array of experiences as well as find ways in which experiences can be shared between and amongst people and sometimes entire communities. Our stories all intersect at some juncture on some line. We never know what those are until we bear them. At both the BHMF and Soho House exhibitions of Ngoma zya Budima, a piece focused on and around grief, I had chest opening conversations with people, new and old, about how my ability to be vulnerable in my work, to share the grit and the grime as well as the leaks in light opened them up to feeling, expressing and thinking in a different way. Those moments are what make me rationalise the very human doubt and flutters about being open. 
VL: We are thrilled to welcome three new artists selected from the 2022 open call in partnership with MQBMBQ. What would be your suggestion to them to fully take advantage of this opportunity and what do you wish for them to take back home?
BC: Carry your home on your back or behind you on wheels when you dart towards the verdant Tuscan folds. For in this home you can store and stash the new sounds, smells, tears and breakthroughs. From this home you can leave behind the rot and the noise and they'll return to the earth and rest. 
Take deep breaths, feel the people around you, feel yourself around the people around you. Sit in your studio, on the minty pastel chairs in the kitchen. Take off your shoes and hear the leaves crunch beneath your feet in the forest the sun sets over. Find the glimmer and the flutter your heart beats. 
Carry your home on your back or behind you on wheels when you dart away from the verdant Tuscan folds. For this home will be new, it will be old, it will be yours and one with years worth of  to be told. 
VL: And finally are there any artists / writers etc that you are particularly enjoying at the moment and what to share with us?
Toni Gum, The Kraal, Neema Githere, Ethel Tawe, Amy Sall
The artists will join the Villa Lena Foundation programme in July and August 2022, to find out more about the Foundation Programme please visit the Foundation website here