Olivia Cavalli Williamson reflects on the seasonal menu she put together with Emiko Davies  for a special Harvest Feasting event held at Villa Lena last year.
Back in October – in what now feels like years ago – we put on a special evening
at Villa Lena, just in the nick of time. As the last sunny days closed in and we
sensed the brief relaxation of rules would soon be over, the desire to go ahead
with the evening felt all-the-more pressing; one last chance to gather, sit and eat
together for who knows how long.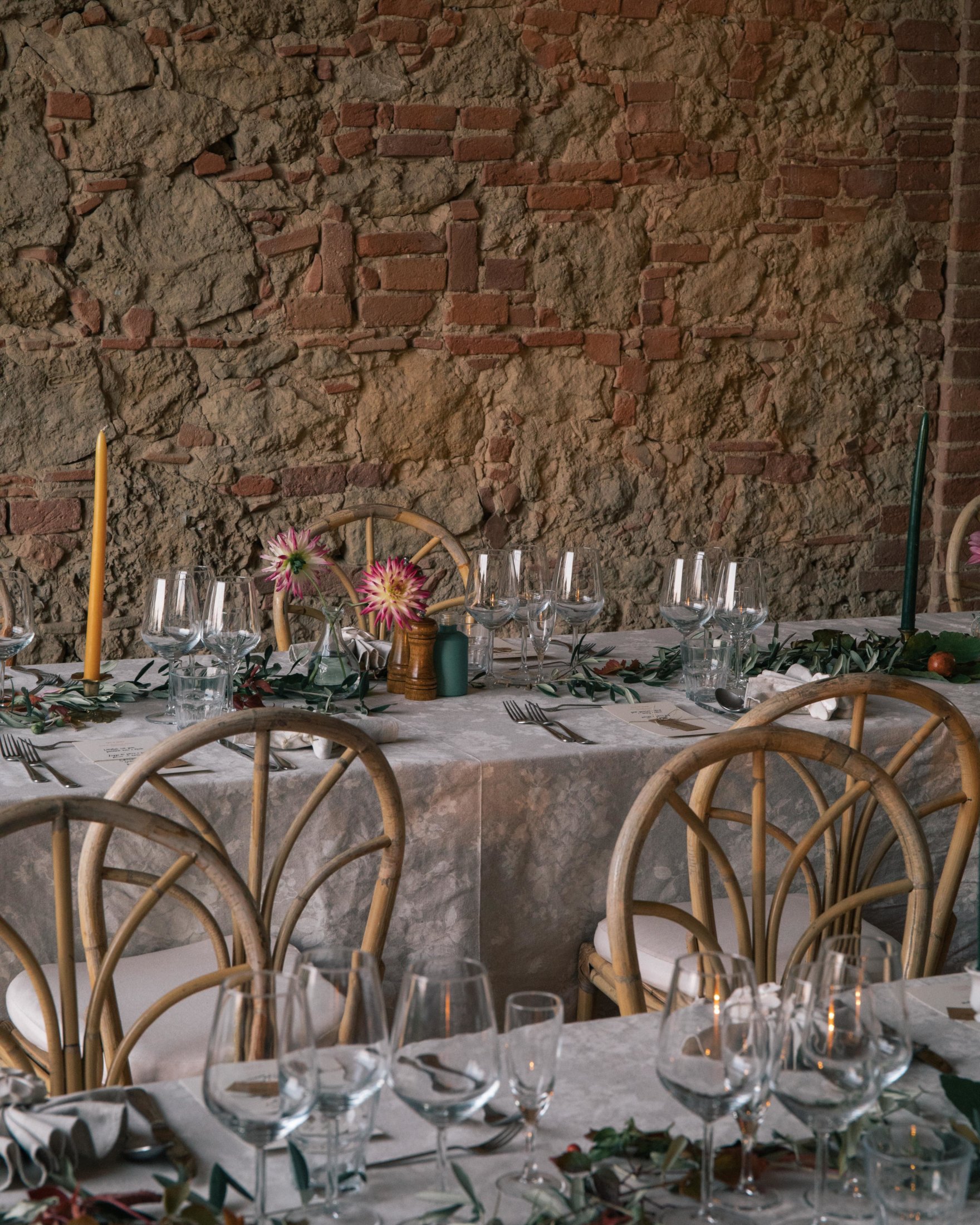 The night began with music. Guests were seated in the Rain and Light Pavilion, in the warm glow of candlelight and treated to beautiful, unplugged performances by  Henry Grace and Mercury Prize winner Benjamin Clementine. For both guests and performers, this was a unique occasion as it was, most likely, the first live music they'd enjoyed all year. And then the feast began…
Food writer, Emiko Davies, and I teamed up in designing the menu with the changing seasons and Tuscan landscape in mind.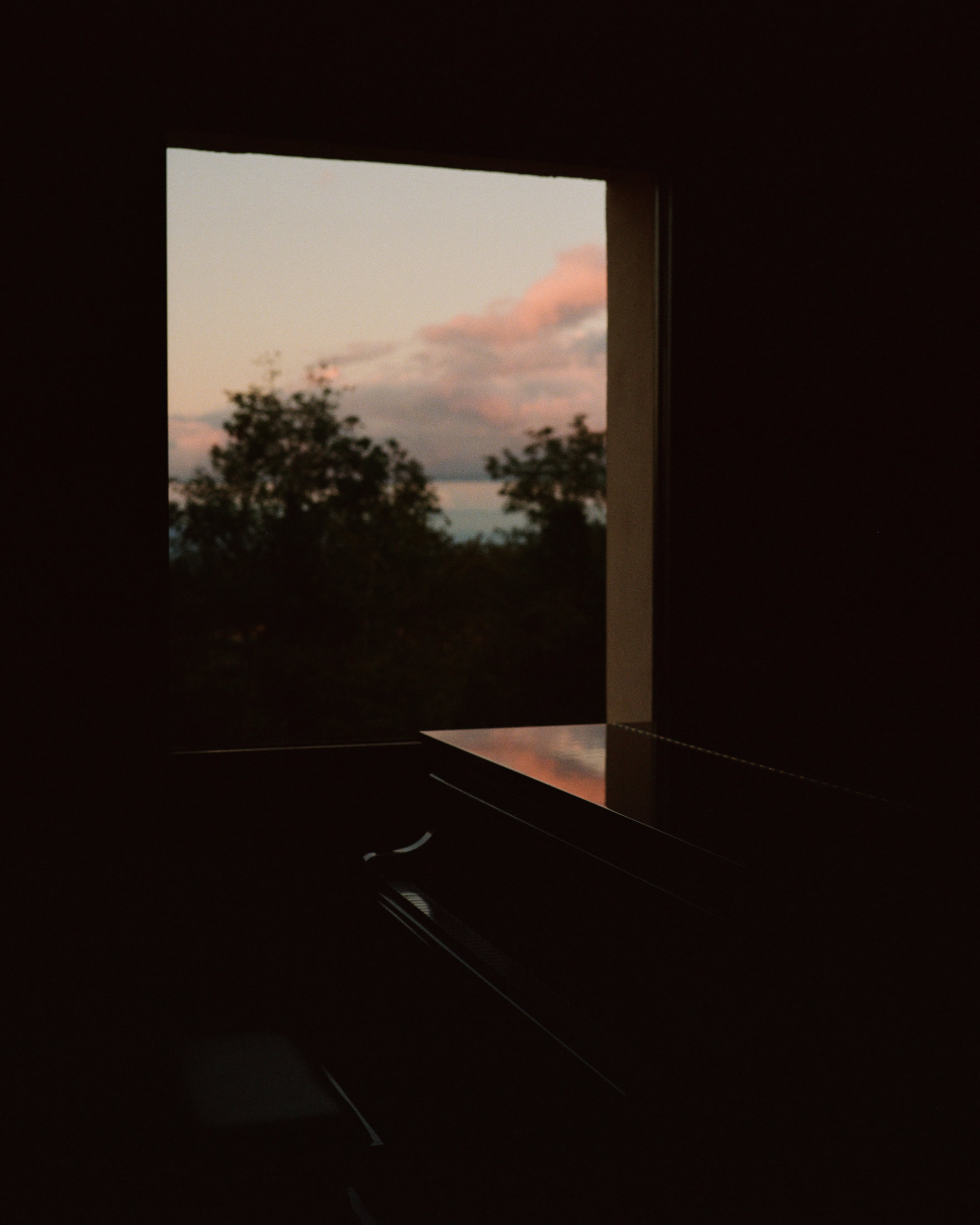 To start: local Pecorino, pear and walnut crostini, grilled until just melting and finished with Villa Lena honey – gone in a flash and washed down with a a Villa Lena spritz cocktail.
Primi were bowls of porcini and farro soup, earthy and comforting and crowned with shavings of truffle. Next up: sausages from Sergio Falaschi – a friend of Emiko's and a fourth generation butcher based in nearby San Miniato. We roasted them with grapes and served them with fennel gratin, balsamic radicchio and hunks of focaccia to mop up the juices. The joy on Igor the truffle dog's face when he spotted the leftovers!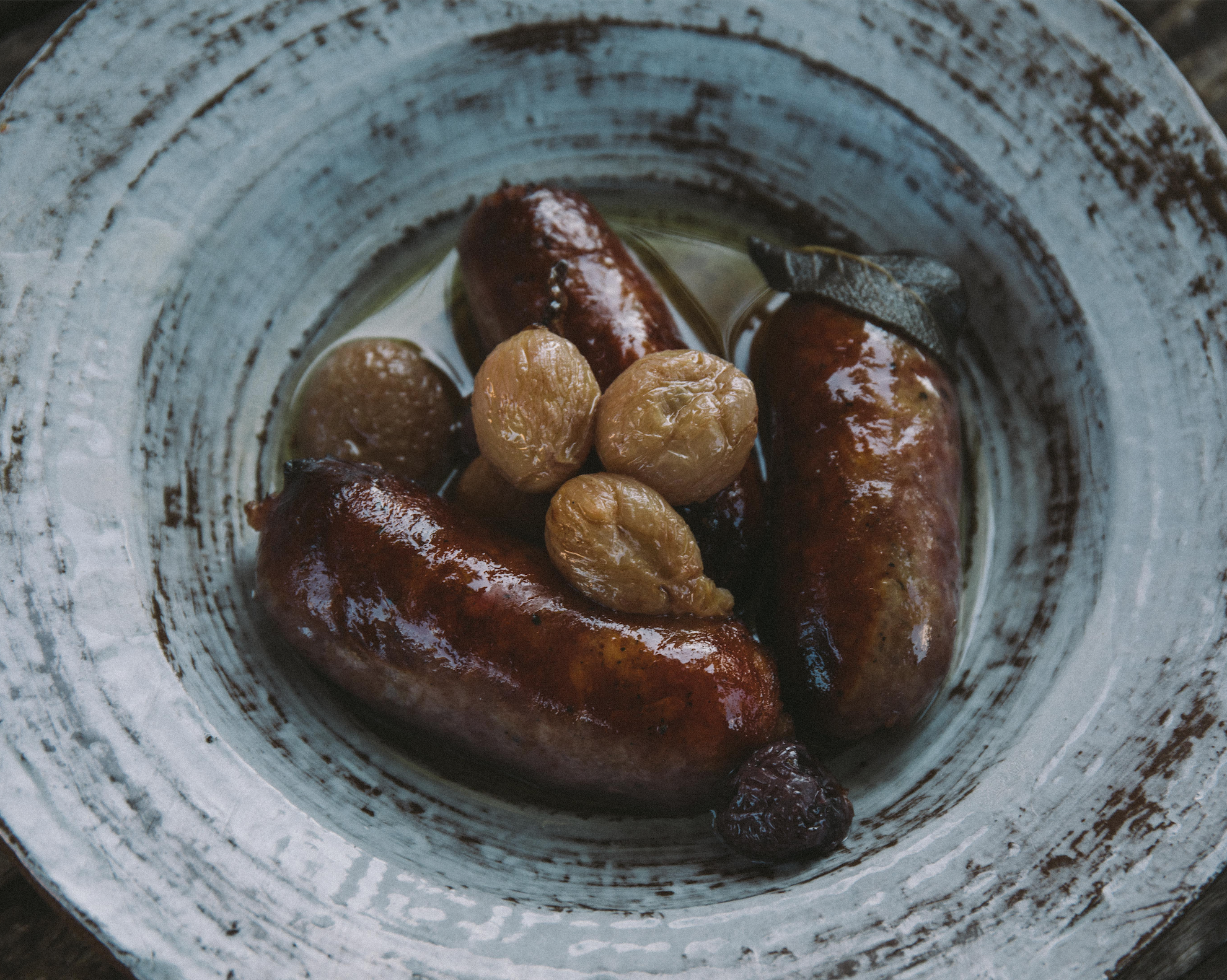 To end, we sliced up walnut and polenta cake, dolloped with mascarpone and
deep purple roasted plums. The meal, of course, wouldn't have been complete
without the wine, which was carefully selected by sommelier and Marco Lami, Emiko's husband.
During such a precarious time, it felt so good for people to get together and enjoy those things that we hadn't for a such a long time – eating out, meeting new people and being entertained.
There was a sense of appreciation in the air, aswell as a feeling that it might be the last time for a while, which, of course turned out to be true. But it will come again and let's hope that's soon – alla prossima!
–Olivia Cavalli Williamson is a freelance chef, food stylist and writer. She was Chef in residence at Villa Lena August – October in 2020.
All photos by Martino di Napoli Rampolla & Guglielmo Profeti