Entering the beautiful Saint Michele Terrace, I admire the view over the Tuscan countryside valleys. The Chef in Residence, Katzie Guy-Hamilton, is happily greeting me and welcoming me to the workshop. We enjoy a glass of Villa Lena sparkling before strolling to the orto gardens of the villa.
Katzie gives us a tour of the vegetable garden, which is rich in colours with various types of tomatoes, zucchini flowers and ripening watermelons. I spot a white eggplant – did you know they exist in this colour too? Basil, rosemary, mint and nepitella grow everywhere, either planted or wild – the aroma in the air is overwhelming and lush. Katzie guides us around the gardens, while we nibble on tomatoes, sweet corn and beans. I learn so much about growing different types of veggies, about their seasons and truly enjoy the moment in nature!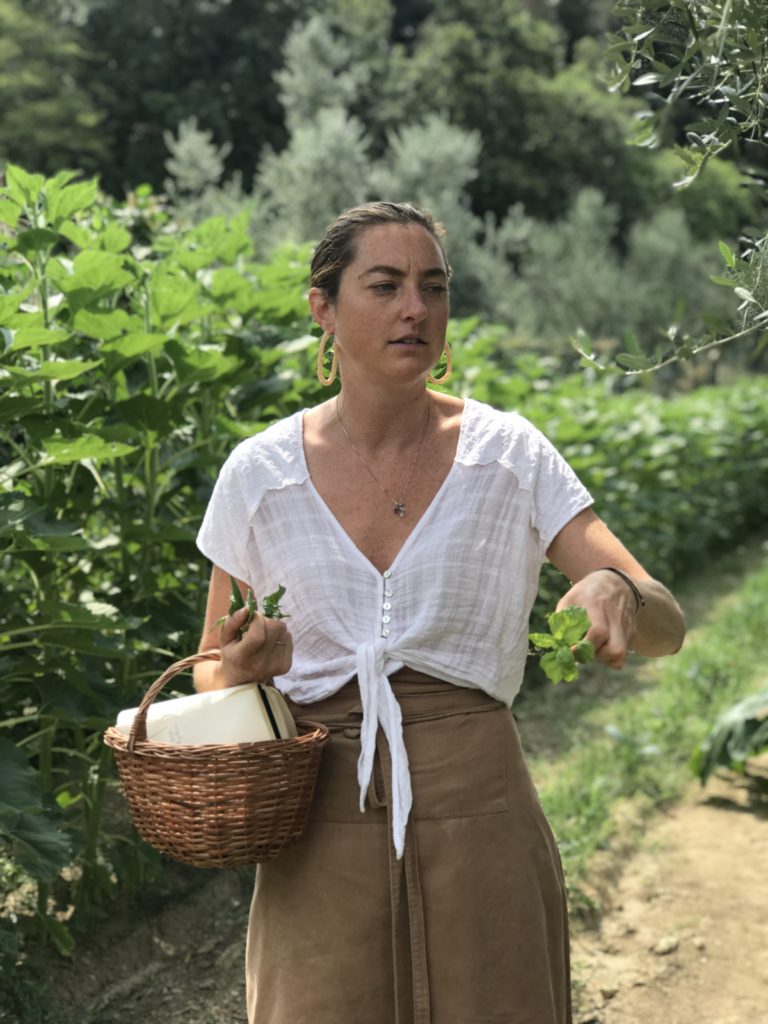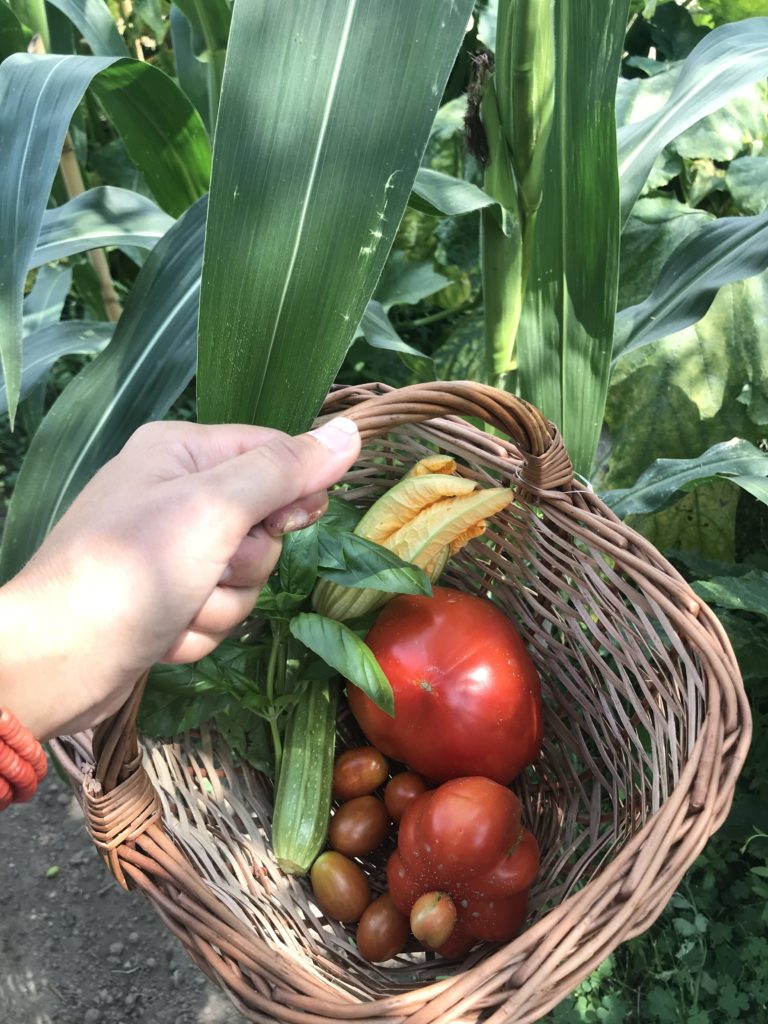 While we enjoy the little aperitivo with sparkling, Katzie demonstrates how to cook a tomato based risotto, served with charred veggies, cherry tomatoes and parmesan. Just when we are finishing the meal, the sky opens up and an intense summer hail takes over. We savour the beautiful memory of an unforgettable afternoon in the orto while letting nature run its course and wash away the July humidity and heat. Coffee cup in one hand, a majestic rainfall in front of our eyes – better than any Netflix show. Picking veggies from the garden and cooking them straight onto your plate tastes like a small piece of Italian heaven – buon appetito!