Art Workshops with Creative Contributor Keegan Luttrell
Throughout the months of July/August 2019, Villa Lena hosts clay workshops in the artist studios and ceramics studio; a fun experimental workshop for kids that focuses on the imaginative qualities of clay!
Keegan Luttrell– creative contributor at Villa Lena- uses clay as an evolving material in her own practice in Berlin.  Here, at the Villa Lena,  Luttrell translates her experience in clay into weekly exciting hands-on workshops for creative hotel guests to enjoy.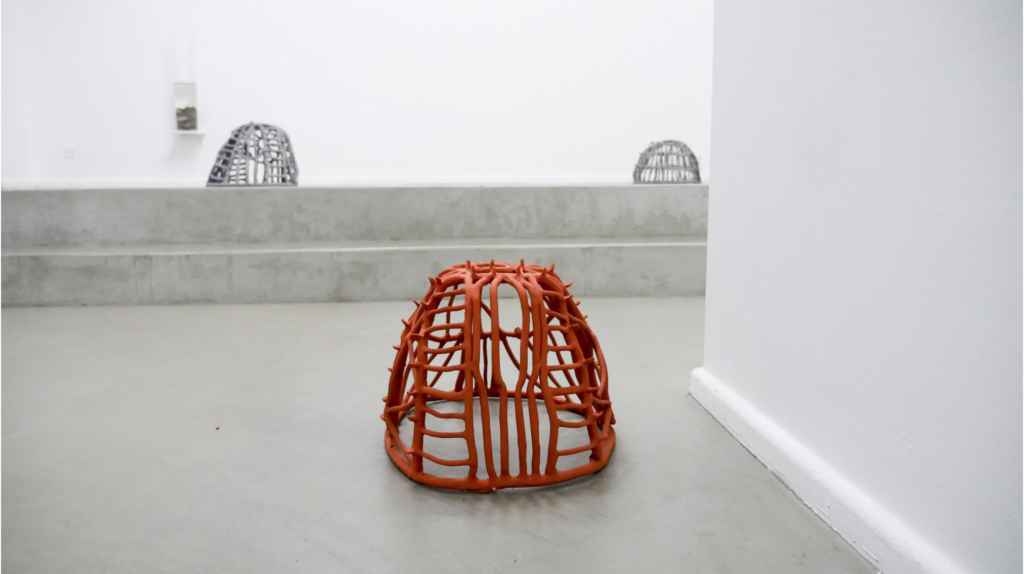 Armour, Keegan Luttrell, © 2017.  DISPLAY   Gallery, Berlin. 
This particular workshop is takes from the universal game Exquisite Corpse; a technique which was invented by the surrealists in around 1925. In this workshop sections of images are collectively created on parts of folded paper, forming one large image as kids open up the paper, working together to invent exciting, imaginative and unexpected creatures from scratch. Each person adds to a drawing of a figure to create a whole sequence by being allowed to see only the end of what the previous person contributed.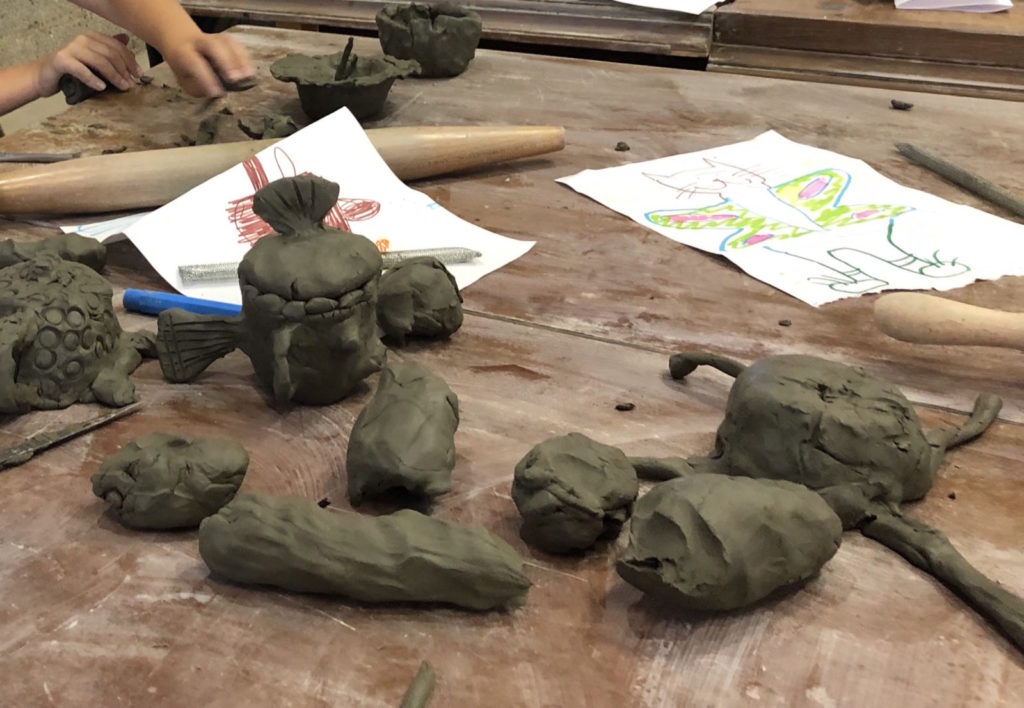 Like the Surrealist drawing above, each person draws one section of a creature using coloured pencils, passing the paper on to the next person to continue to the next section of the drawing. This workshop explores different media to generate ideas, exercising the imagination and learning new skills. Clay is introduced to turn the 2D drawings into 3D sculpture that families can take home with them!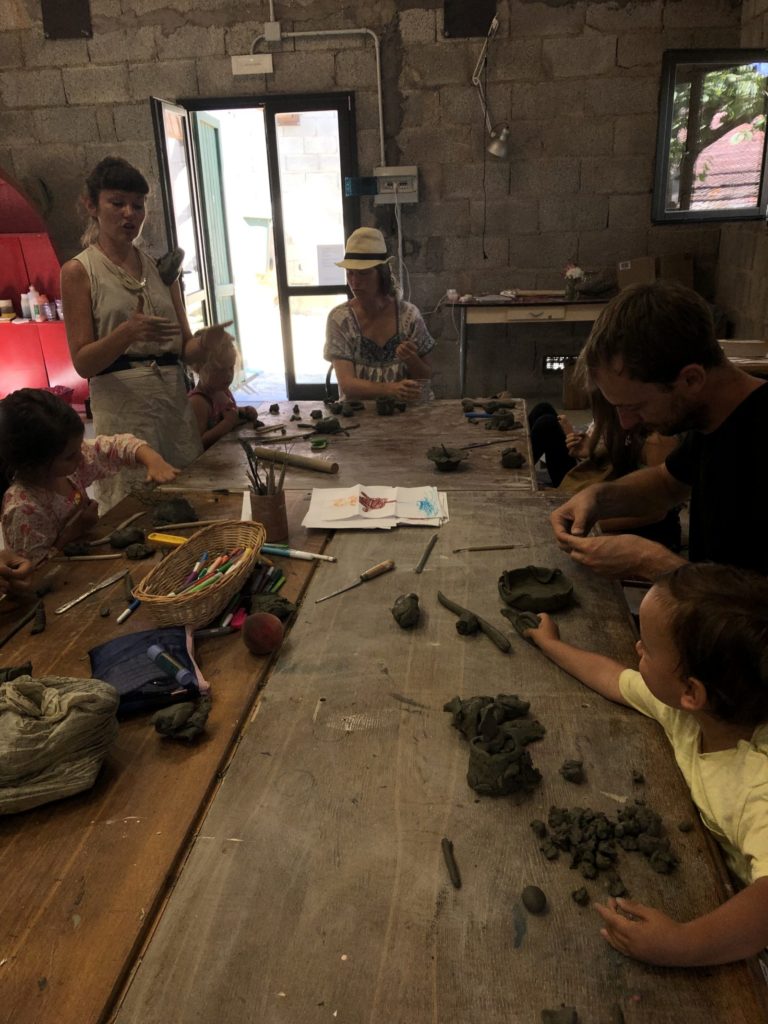 Finally in the clay part of the workshop, Keegan teaches us the techniques of creating a bowl with our fingertips and how to get air bubbles out of the clay, a very important part of the process! Kids are taught how to use different ceramicist tools create textures and cut shapes in their creatures and manipulate the clay into different forms.
Above are photos of these workshops at Villa Lena! All ages welcome!
Next one this Friday 9th August 10am – Sign up @ San Michele Restaurant
https://www.villa-lena.it/event/creative-workshop-with-keegan-luttrell-14/