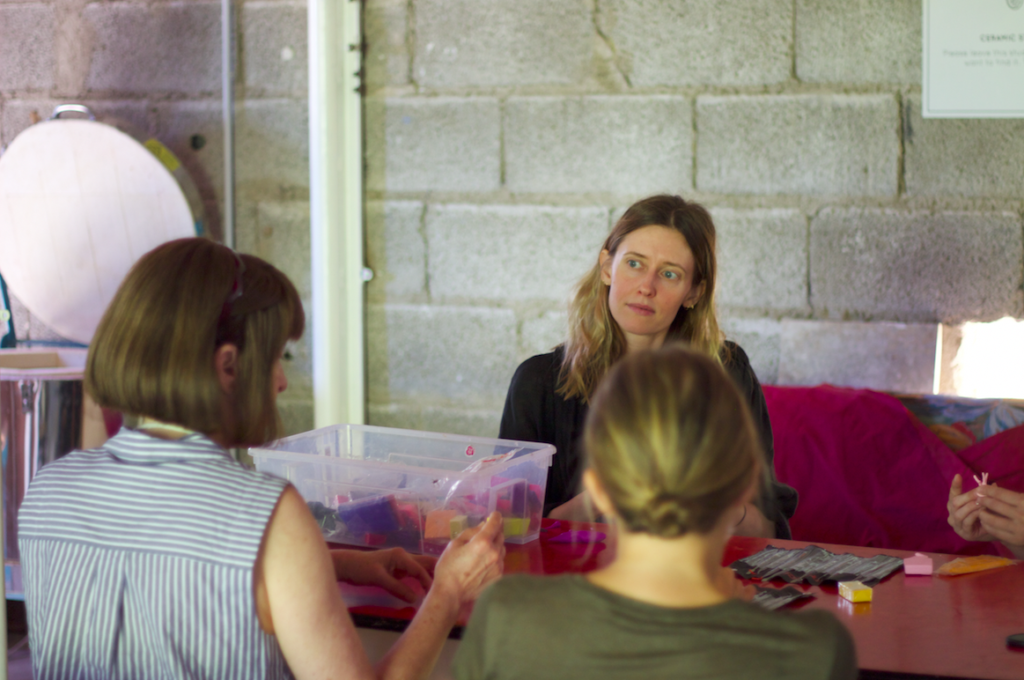 QUESTIONS BY: Monica Khemsurov (Sight Unseen)
ANSWERED BY: Kristin Barron
EDITED BY: Monica Khemsurov
Where do you live — and why?
Between Idyllwild and Los Angeles, CA. The former for the wild nature, the latter because I am a gemini.
What inspired you to become a designer?
The creative process has always been a place where I can consistently make meaning. That always kept me coming back for more.
Who's your creative idol?
Alejandro Jodorowsky.
What's the first thing you ever made?
I can't recall the very first, it was too many moons ago. I did make a lot of miniature dioramas when I was young. I was obsessed with making miniature things.
What's the last thing you made before coming here?
I have been working on large scale sculptural bronze lighting for Design Miami/Basel based on a dream about a melting cathedral.
Three key items you brought with you to the Villa:
Myriad teas, an overnight bag, and a journal.
What material, idea, or process did you come here hoping to explore?
Hot- and cold-working metals.
What material, idea, or process did you end up exploring unexpectedly?
Ceramic slab building and marble fabrication.
How does what you made at the Villa relate to your larger body of work?
It marked the revisitation of clay in my practice and the beginning exploration of a flood dream series. I keep a dream journal and the dream I am exploring right now is about an immense flood. The objects I worked on at the villa are fragments and remnants from that flood.
What will you be leaving behind at the Villa when you go?
A set of marble objects inspired by the flood dream.
What will you be taking back home with you?
Maquette studies of dream objects, which I will develop further in my studio at home. These studies will likely become large-scale lighting pieces.
Favorite place or object you found at the Villa:
Quimby, our mischievous studio lizard, and hearing the wild boars snorting in the bushes while walking home from the studio at night.
Most inspiring person you met at the Villa:
Paul, who works in the garden — he grew plants from the goji berries in my museli. Super magic.
Top tips you'd give someone coming to the Villa for the first time:
1. Indulge in the specificity of this place.
2. Bring/borrow/steal a car, a plane, a train. There is much to explore nearby.
3. Night safari. (You will understand when you come here.)
Favorite place to visit close to the Villa:
The Brion family chapel by Carlo Scarpa.
Nature is coming home.