German journalist Lilli Heinemann was an artist in residence at Villa Lena during June and July 2020. This is her  interview with the designer and VLF Advisory Board member Barbara Casasola. It is also the trace she has left to the Foundation and there will be an interview between the two out in the Frankfurter Allgemeine Quarterly later this year.
The Florence-based fashion designer Barbara Casasola founded her brand CASASOLA in
2017. CASASOLA is a women's luxury ready-to-wear brand with a focus on knitwear and
suiting in neutral colours with a perfect fit and a sophisticated simplified design. Casasola is
calling her fashion considered – it is produced with ethical and sustainable practices, offers a
high standard of quality and durability, and a timeless design ensures that the garments do
not have to be changed every season, but instead build on each other. After living in Brazil,
where Casasola was born, she moved to Florence to be closer to all her makers and
suppliers and is since showing her collections twice a year during pre-seasons.
Since its inception, Barbara Casasola has been part of the Advisory Board of the Villa Lena Foundation
and a jury member in the selection process of the artist residency program. Here she speaks
with us about her work and her involvement with Villa Lena:
What is CASASOLA all about?

We are a new-generation Italian luxury brand. We specialize in fine Italian knitwear, made
with the best materials and makers available. My client is are free and clear thinker who value
meaningful experiences. She seeks out lasting design, craftsmanship, sustainability and
innovation.

Why did you decide to focus on knitwear?
The reason why I love knitwear so much is because you create something from zero. It's so
unique, I can choose the composition, create the texture I want, like a plissé or pleat, and I
also love that there is not much waste with knitwear. It's a combination of really high-skilled
craftsmanship, amazing technology and innovation. I also love the comfort of knitwear and
that any body shape can wear it, there is something for everyone and that is unique.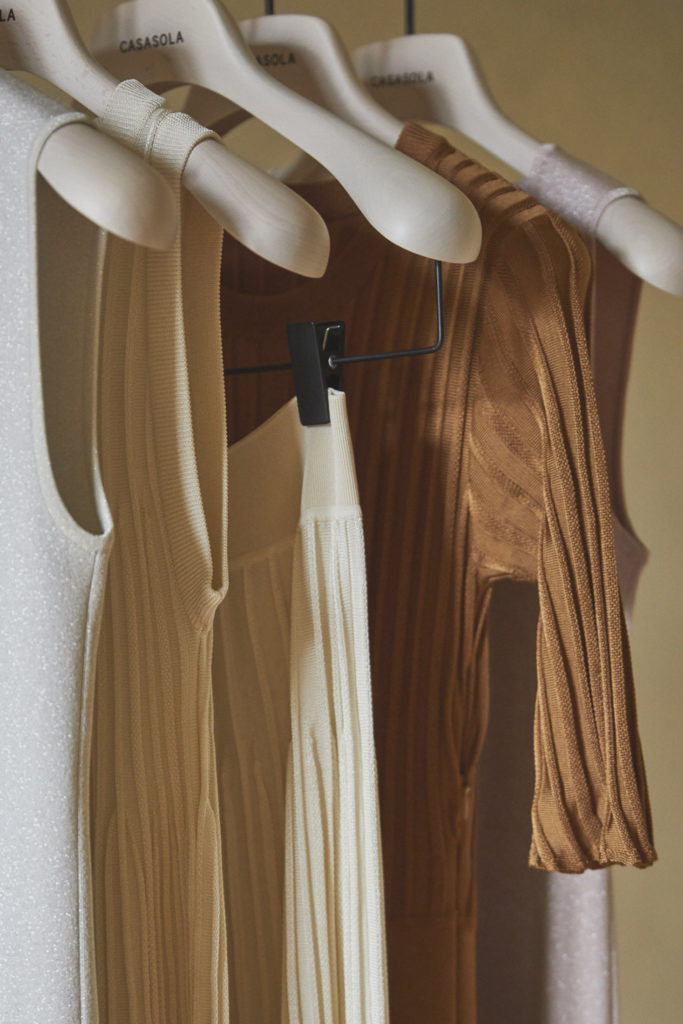 You call your collections considered. What does this mean to you?
Part of my aim is to simplify the women's wardrobe – it's about rationalising it and focusing
on quality and longevity. In this way, I'm always working towards ever more coherent and
tightly-edited collections. I do believe in a considered life and to simplify everything around
you. My small contribution is within the wardrobe.
At the moment there is a lot of change in the fashion industry and many advocate for a
complete restructuring of the industry: resetting the fashion schedule, reimagining the
format of fashion shows, reducing travelling, minimizing selling at reduced prices.
What are your thoughts on this?
This is a time to let go of old ideas and refresh our thinking. Social distancing has given us a
chance to reflect on our choices and reconnect with nature and who we are. Coming out of
this moment, we all need to edit and renew our focus on quality and substance.
As an independent brand, we've been able to do things differently since the start of
CASASOLA. We skip the main-collection seasons in favour of limiting our offer to two pre-
collections per year. This breaks the unsustainable pace of the traditional calendar by giving
more time to design and a longer shelf-life for our products.
What is your personal connection to sustainability?
The culture of sustainability was part of my upbringing, we would never throw anything away,
instead we would reuse things. Even the way my mum cooked and the food from the orto –
the way that I was raised was very much a sustainable way of living. Those are values I
always had but I didn't talk so much about them, it was just the way it was.
I believe that sustainability underpins modern luxury. Every piece we do is ethically and
locally made in Italy with sustainably sourced Italian materials. We use organic fibres,
recycled synthetics and FSC-certified viscose. We are proud members of  Net-a-Porter's
#NetSustain initiative.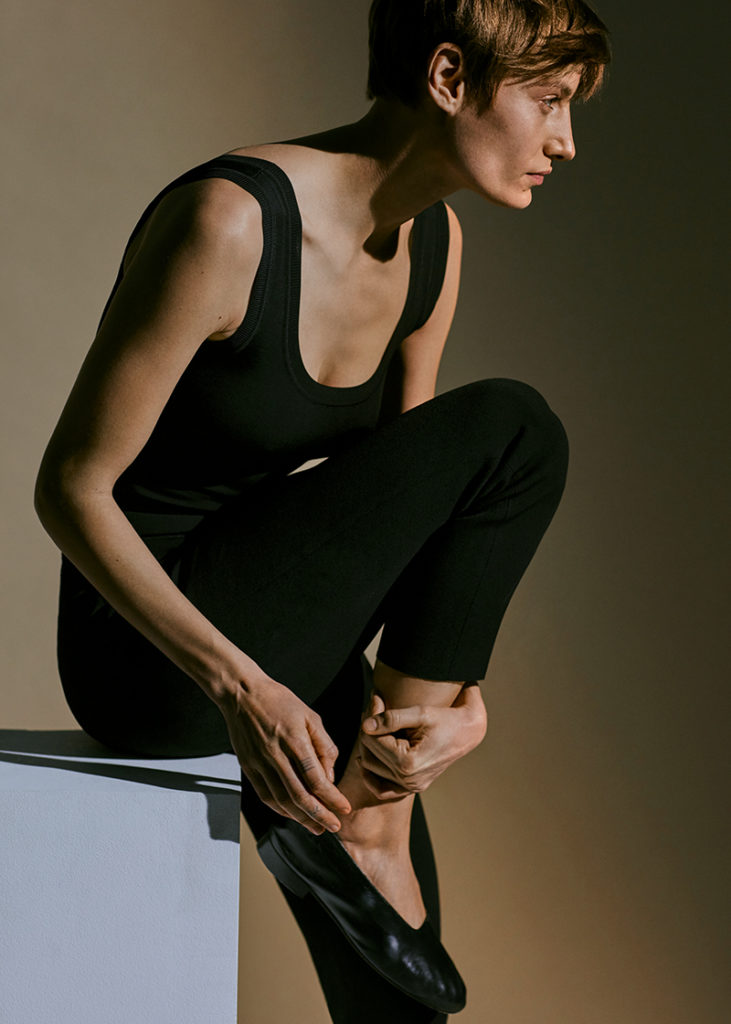 You stayed many times at Villa Lena. What is special about the place and its location
within Tuscany?

Villa Lena is only about 45 minutes away from Florence, where I live, but it's a wild part of
Tuscany. It sits on a hilltop and around there are hundreds of acres to explore and reconnect
with nature. It's a magical place that fills me with joy every time I'm there.
How does the selection process for the artist residency program look like?
The Villa Lena Foundation attracts exceptionally talented artists from
around the world and across a wide range of disciplines. It's a rigorous selection process, but
it results in an incredible mix of inspiring people that make Villa Lena what it is.
What are you looking for in future artists-in-residence?
Above all, Villa Lena is a community of people who've chosen a certain path in life and who are each faithful to their art. It's this shared commitment which brings everyone together.
Text by Lilli Heinemann