Clay & Play: The Power of Collaboration at Villa Lena
Collaboration, conversation and exchange are all integral to the artist residency here at Villa Lena, where artists from all walks of life leave their day-to-day lives behind to create and be inspired by the five hundred hectares of Tuscan woodland, hills, olive groves and vineyards that make up the estate. During the four weeks I spent with this season's first group of artists-in-residence, I was fortunate enough to witness the remarkable force which collaboration and friendship can have on creativity.
The residency's first six artists arrived on an evening in late March and sleepily made their way to the hotel restaurant for their first meal as complete strangers. After what can only be described as a difficult year of little to no socialising in which we all spent the majority of our time confined to the comfort of our own homes, sitting amongst so many new faces undoubtedly felt a bit daunting to us all. Early the next morning, the artists made their way downstairs to the villa's communal kitchen, where they conversed over cups of coffee and admired the wild Tuscan landscape surrounding the 19th century villa.
Over the next few weeks, I observed as a unique bond grew amongst the eclectic group of creatives, which included a photographer, a designer, a poet, a video artist, a painter, and a chef.
In a short amount of time, it suddenly appeared that the artists did almost everything together; by 9 am every morning they were already making day plans in the kitchen, where a brodo was always already bubbling away on the stove, ready to be used for that evening's communal meal. After several hours of productivity in their respective studios, the group would once again congregate for lunch, with all of them contributing to feasts of fresh salads, cheese, and grilled wild asparagus the chef-in-residence would have picked when foraging around the estate that same morning.
During the second week of the residency one of the artists, Phillip Schenk-Mischke – a designer from Frankfurt who frequently works with ceramics – purchased a considerable amount of clay from a local art supply store and launched a creative initiative entitled 'Clay & Play,' an ongoing workshop in his studio for the other artists to join whenever they pleased. His proposal was to invite the group to create their own tableware, and, once finished, use it to enjoy a communal meal. Once Phillip had finished explaining his idea to the other artists, I watched the concept evolve as they all began to contribute their thoughts and ideas. The astonishingly creative chef-in-residence, Martin Planchaud, suggested that to honour the theme, he wanted the dinner's main course to be cooked using the ancient technique of baking fish in clay.
In the following days, the artists met in Phillip's studio and moulded absurd and hilariously misshapen tableware whilst they chatted and listened to their collaborative Spotify playlist named after Villa Lena's adored dog-in-residence, Igor.
Each plate, spoon, cup, or bowl was entirely unique, and its creator instantly identifiable. The Amsterdam-based video artist Josefin Arnell, for instance, who explored the theme of horses in her own work during her time at Villa Lena, created a number of pieces which featured warped, ferocious horses in vibrant colours. What was perhaps most fascinating to observe was the different ways in which the artists cast the clay; some worked extremely quickly, setting aside piece after piece, while others started from scratch time and time again when they weren't satisfied with their final result. After a single afternoon, the artists had produced what appeared to be enough tableware for an entire restaurant.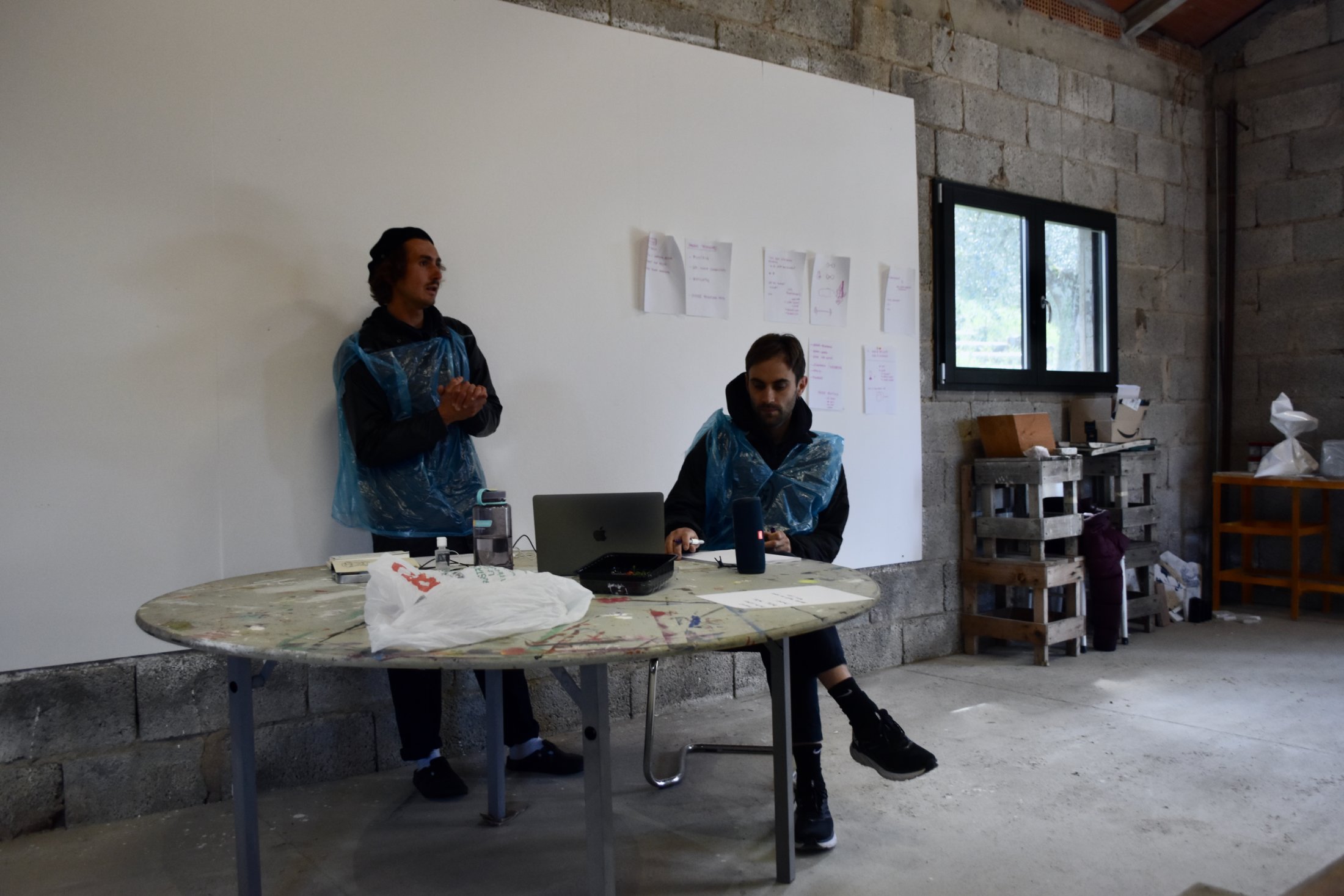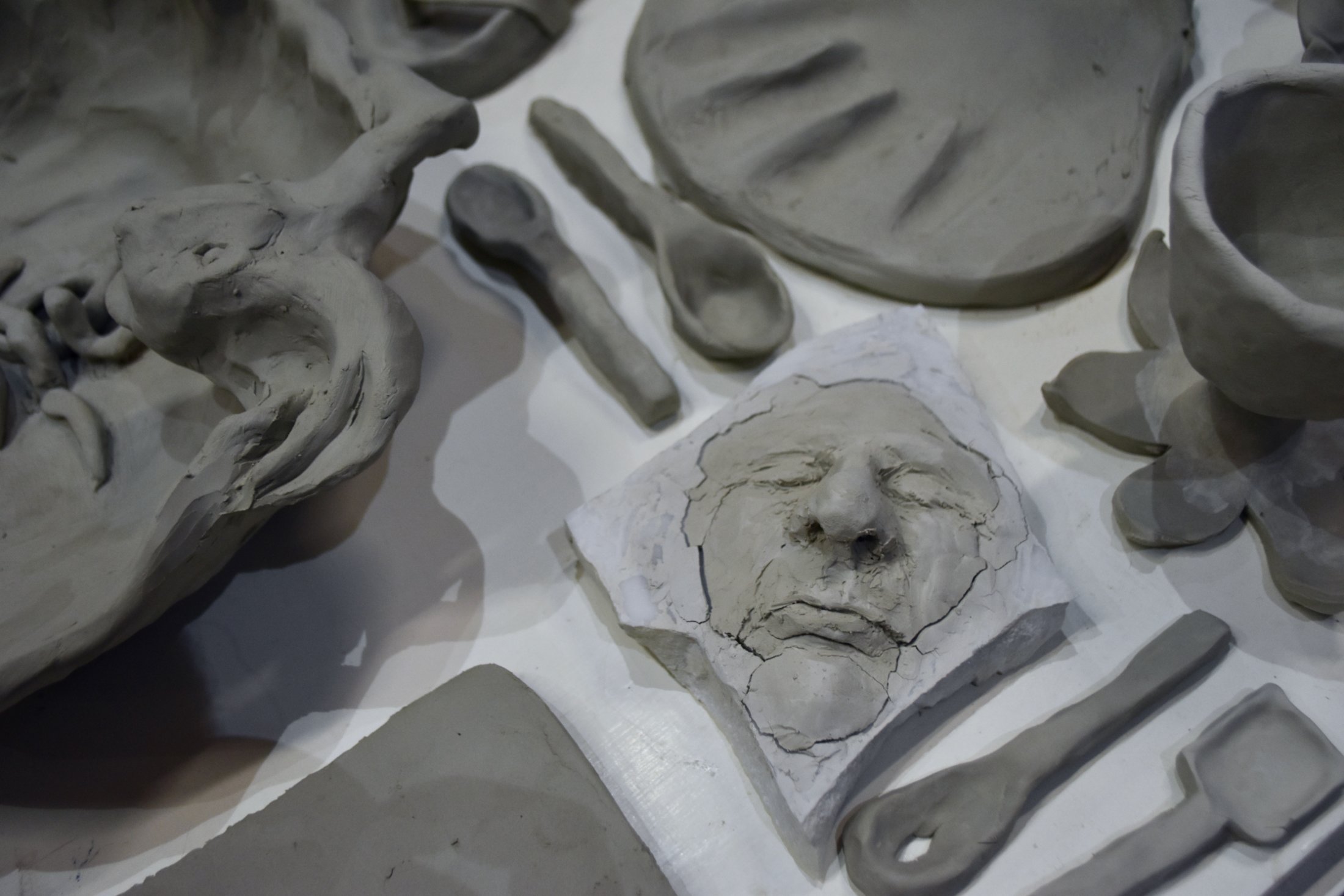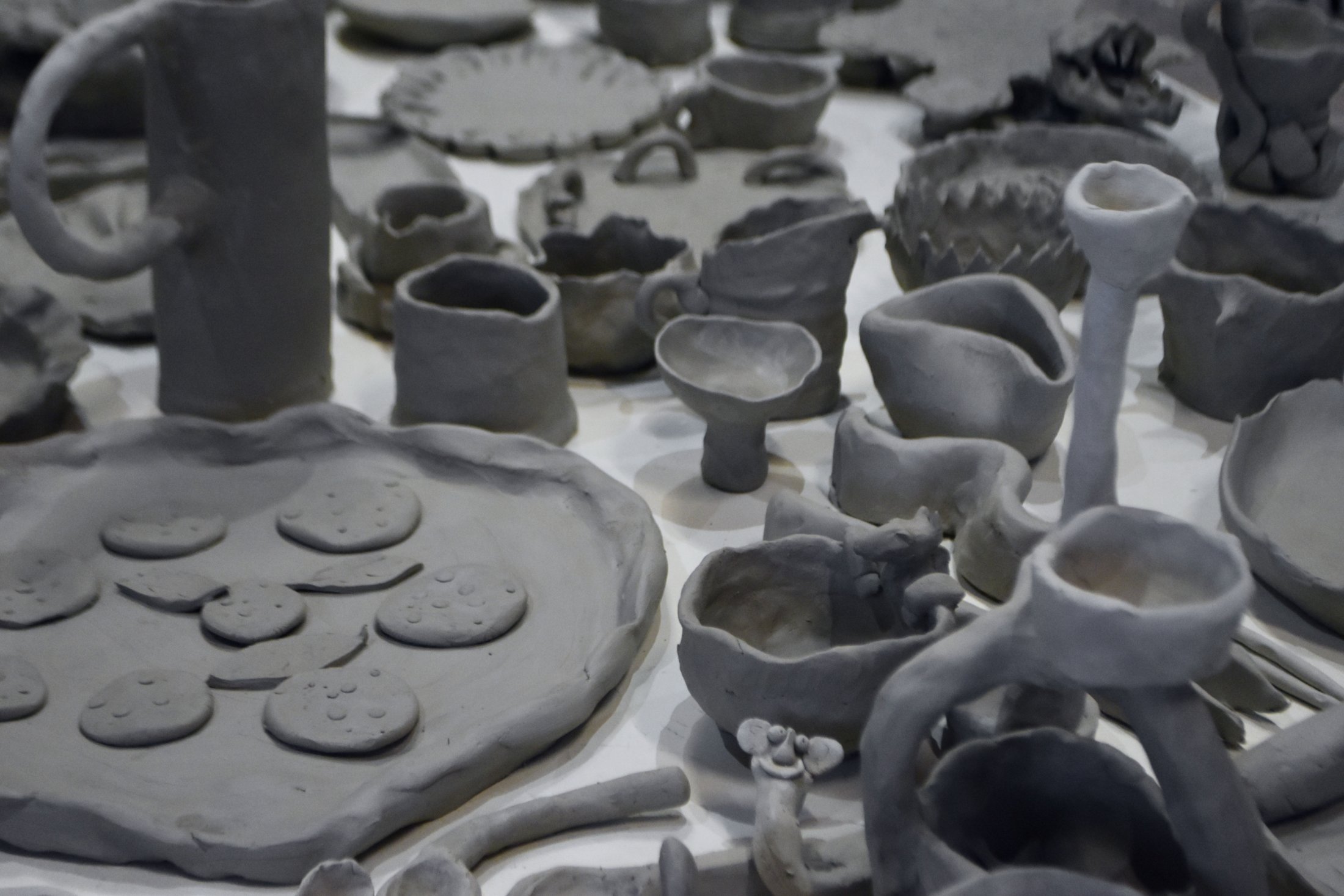 The clay-themed dinner was to take place on the artists' final night, a bittersweet ending to what I'm sure the group would describe as a remarkably inspiring and productive four weeks. The artists found a paint-splattered tablecloth in one of the villa's many unused attic rooms, and the dining room table was set using the ridiculously impractical tableware. We all gathered to watch Martin use a hammer to crack open the clay-wrapped trout, and sat ourselves around the colourful, candlelit table; some of us ate from plates the size of egg-cups, while others struggled to use spoons as large as ladles to shovel down the perfectly cooked trout, polenta and tomato sauce.
Dinner progressed, more wine was consumed, the volume of the music inevitably went up, and a dancing conga-line formed around the table…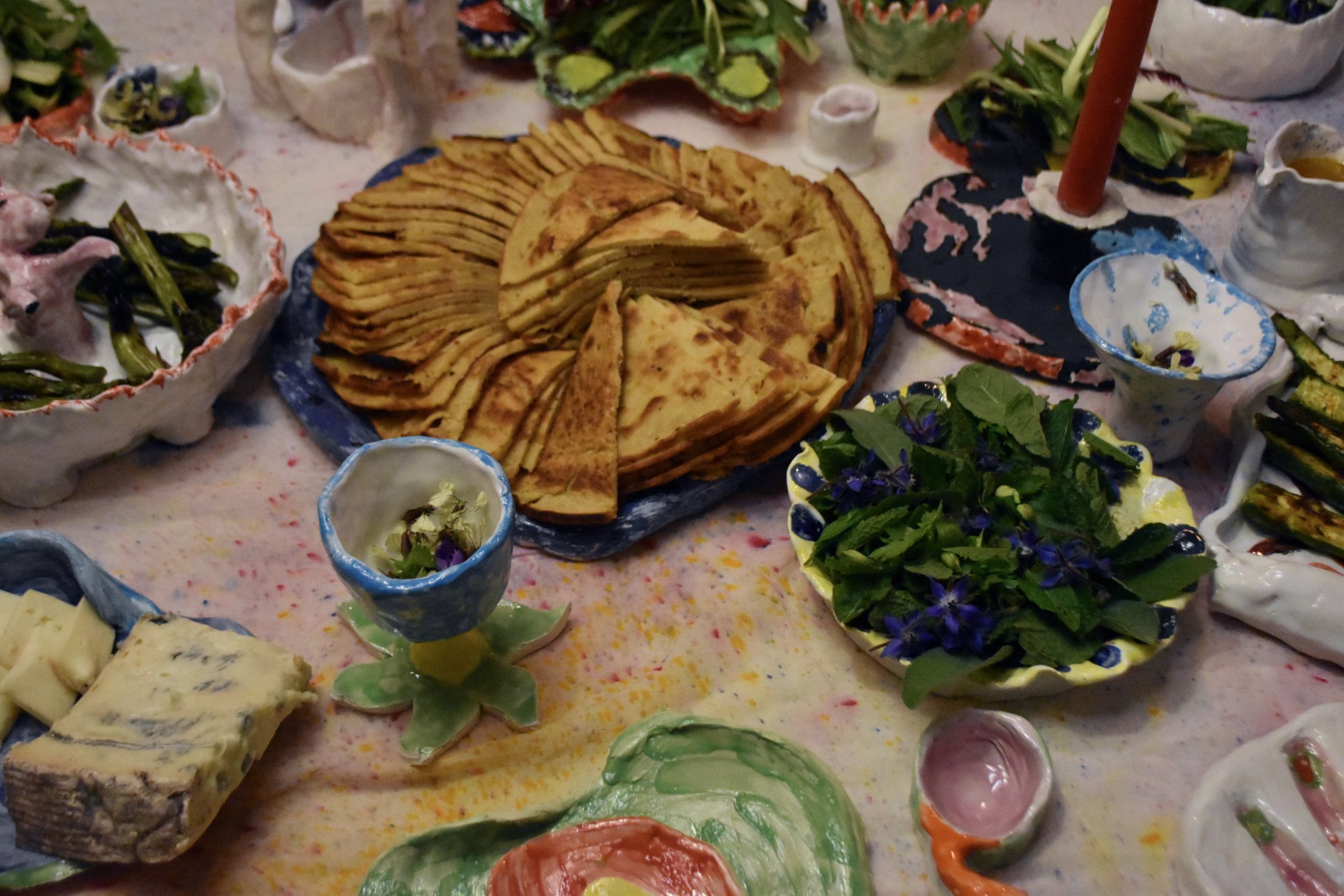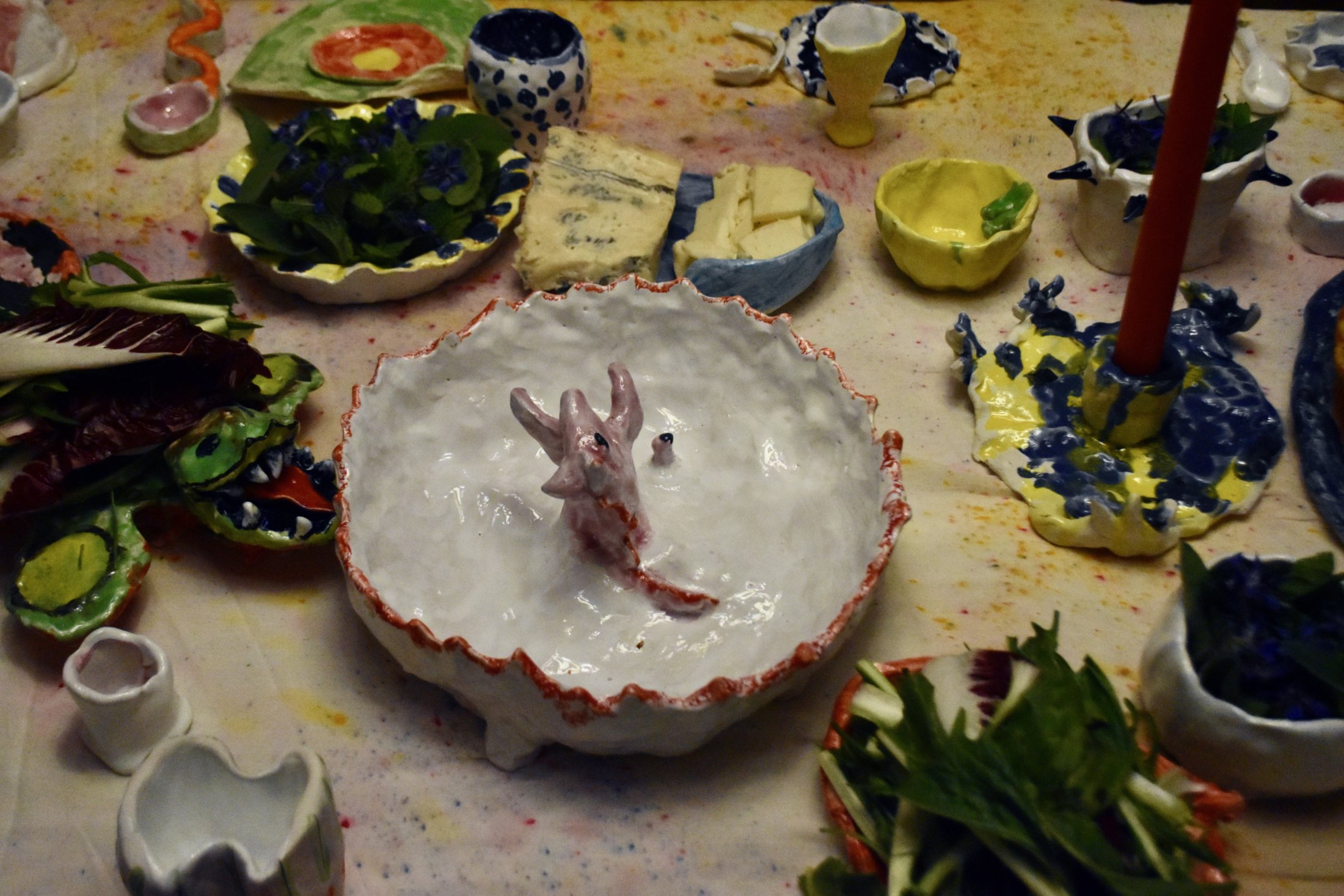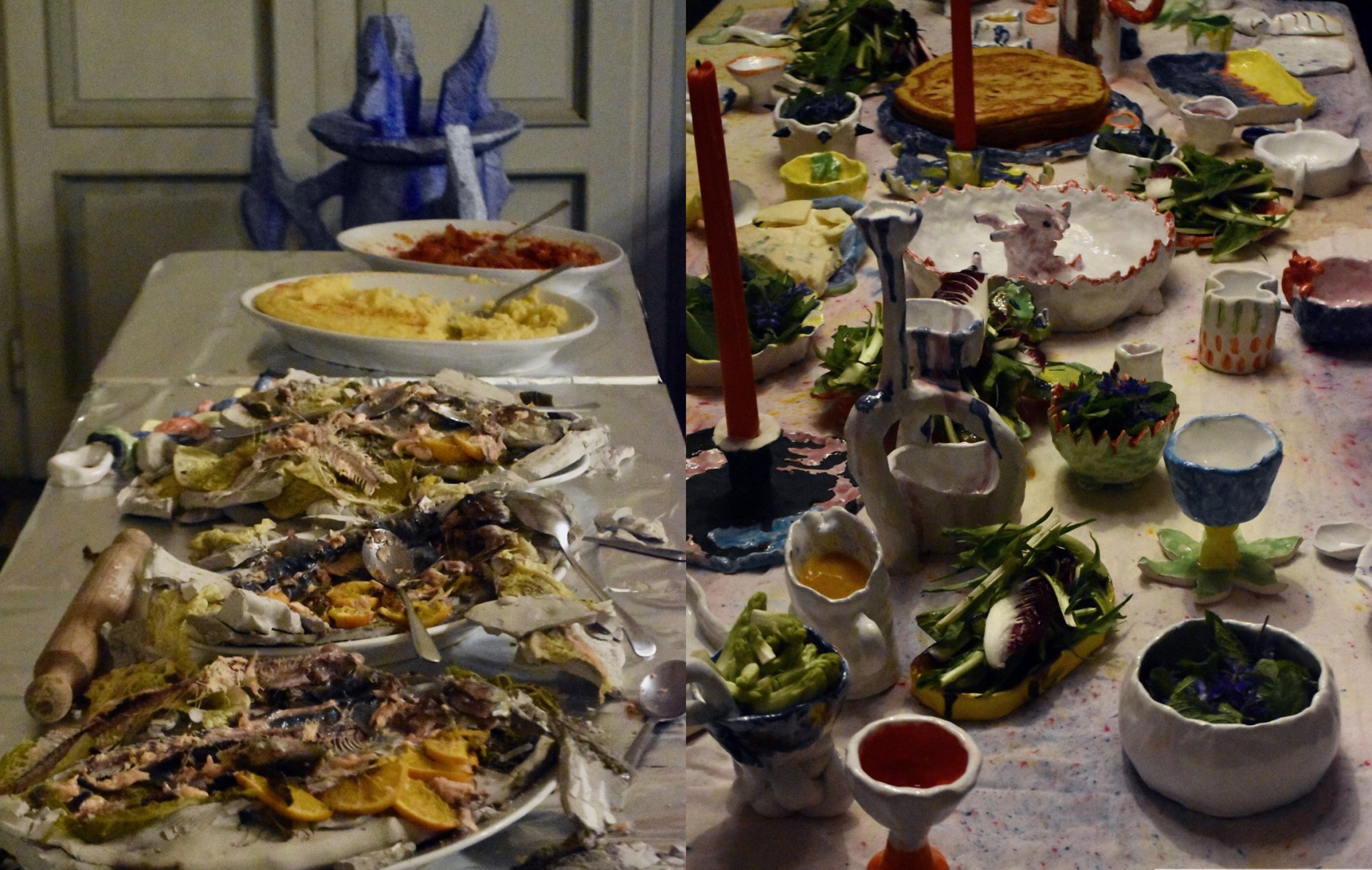 On the artists' last morning we exchanged teary goodbyes and the group set off for Florence, where they shared one last weekend together before returning to their respective homes in Paris, Biarritz, Frankfurt, Madrid and Amsterdam.
Maybe what united this group of artists so unequivocally was precisely the fact that after a year of near-isolation, they all craved meaningful human connection – which they quickly found in each other.
The notion that creativity is often the most fruitful when born out of conversation and collaboration certainly proved itself to be true for this group of artists in residence, who not only produced an impressive body of work during their time at Villa Lena, but formed lasting friendships.
The environment at Villa Lena creates new communal contexts where artists can make significant progress in their work in a relatively short amount of time, explore new ideas, and benefit from conversation and collaboration with other like-minded creatives. In our visually over-saturated lives which are too often spent in front of mind-numbing screens, it is perhaps more important than ever for artists to access artist residencies, which offer them the time and space to focus solely on enriching and furthering their practice.
– Lisa Modiano currently works for the Villa Lena Art Foundation. 
Find out more about the Villa Lena Foundation here 
All images by Lisa Modiano