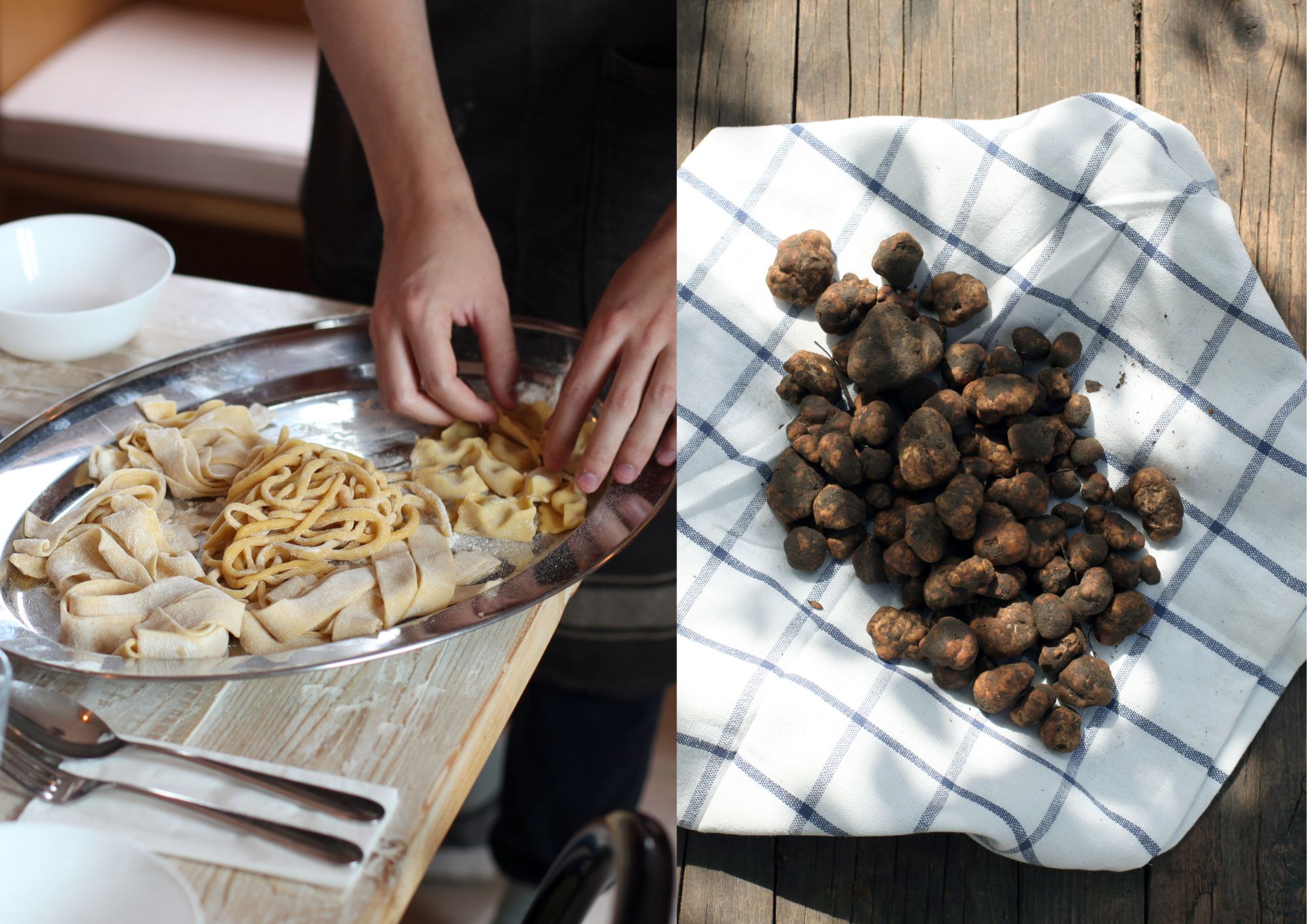 Meeting Point: Osteria San Michele
Make the most of Tuscan Autumn and select one of our unique Truffle Experiences!
Set off in small groups of hunters and together with our guide and their dogs you will discover the hidden life of the woodland: the call of birds, the tangle of plants; signs left by wild animals (you might catch a glimpse if you are lucky enough) and the places that the white truffles are hidden. During the hour walk you learn from the guides about the forest and its history as a sacred place for the Etruscans, returning to the Villa with the famous white truffle of Palaia secured.
After the hunt join our famous pasta making workshop and  learn from our Chef  the secrets of making fresh egg pasta or gnocchi.
Enjoy your the freshly made pasta cooked by our chefs, with grated truffle during a beautiful long lunch with panoramic views of the surroundings. All accompanied by the glass of perfectly matching Villa Lena's deep and balanced Da Occasione wine.
*if you would like to attend just the pasta making workshop please inquire via host@villa-lena.it 
Price: 190€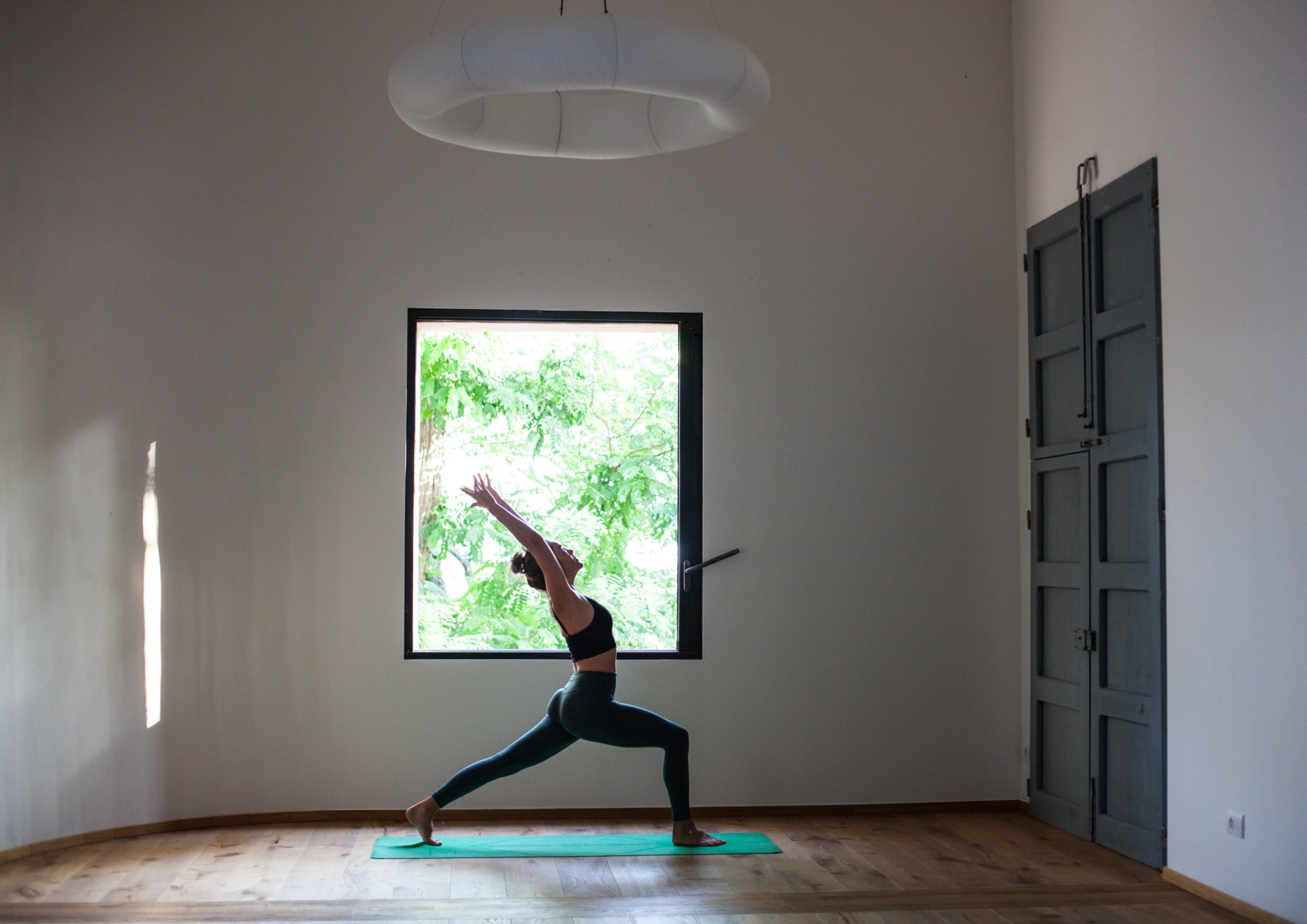 Unwind from your day with a gentle, blissful yoga flow. Each class targets fascial freedom, greater ease in the body, and breath awareness. Class will begin with an opening meditation, transition into a mindful yoga flow, and end with savasana. Nourish yourself in these all-levels classes.
Price: 20€